I want to save Dhaka from traffic: Ananta Jalil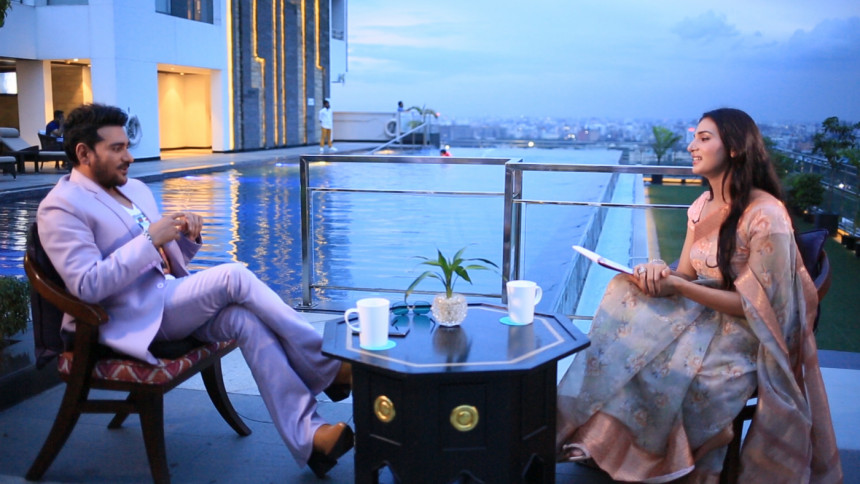 Marking Eid, Ananta Jalil along with Barsha, his wife and co-star from "Din: The Day", is set to appear on the talk show "Adda the Meeting: Ananta-Barsha".
In the show, Ananta talks about his aspirations of being close to the people of his country alongside appearing on the silver screen. He particularly focused on his urge to save people from the hectic and time-consuming traffic jams in the city.
During the show, Ananta was asked if he wishes to enter politics as he never hesitates to extend help to common people during times of distress.
"I don't know if I want to become a politician, but I want to become a true leader to help my people when they are in need. If I had a magic lamp, my first wish would be to ensure that everyone in the country is living comfortably. My second wish, would be to save Dhaka from traffic jams" he replied.
Produced by Gulshan Habib Razib, the show was shot on the rooftop of the capital's Le Méridien hotel. The programme will be hosted by the guests themselves.
The shooting for the production is complete and it will be broadcast on BanglaVision at 5:15 PM on July 9.