Prachyanat to stage 'Bon Manush' today after almost four years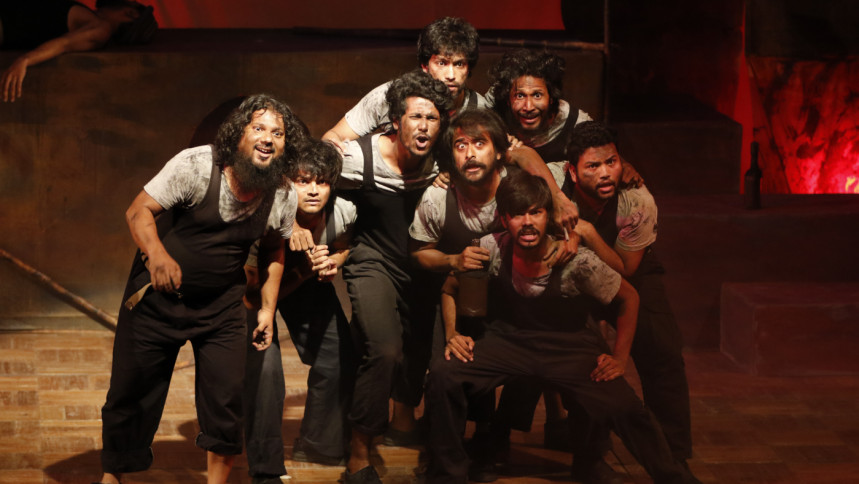 Popular theatre troupe Prachyanat is bringing back Eugene O'Neill's "The Hairy Ape", after almost four years, today. This will be the 27th production of Prachyanat's adaptation, which is titled "Bon Manush". The production will be staged today, July 31, around 7 pm at Bangladesh Shilpakala Academy's Experimental Theatre Hall.
The production is directed by Bakar Bokul and choreographed by Parvin Sultana Kolly. Rifat Ahmed Nobel is in charge of sound management and ABS Xem will be handling the stage and lights.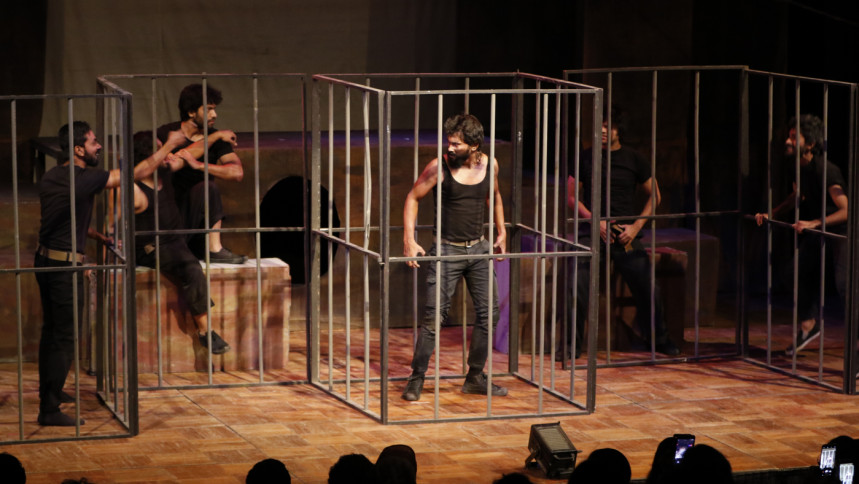 Bakar Bokul said, "While directing the play, I felt that this ship is an allegory for capitalist society. In a world where class inequality is on the rise, and has reached such extremes that laborers are almost treated as slaves by the upper class."
The story of the play revolves around Yank, a brutish fireman aboard a ship, who is constantly bragging to his fellow labourers about his achievements. All of the labourers on the ship are relentlessly overworked by their well-off bosses.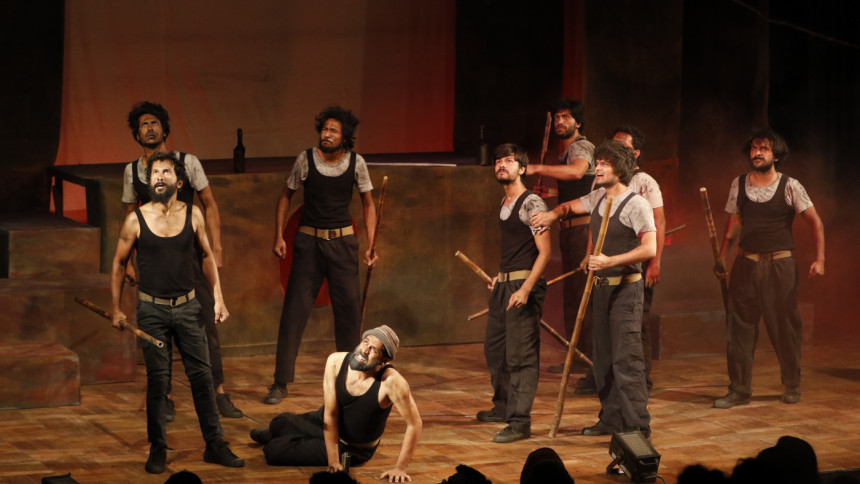 Mildred, the daughter of an industrialist, sees Yank in the stokehole and labels him a "filthy beast," shattering his superiority complex. As a result, he embarks on the journey to find a feeling of belonging in a capitalist society, a quest that is fuelled by revenge.