Cultural festival 'Srijone o Shekore' begins at Bengal Shilpalay
Bengal Foundation, in collaboration with BRAC Bank, inaugurated their five-day cultural festival titled, "Srijone o Shekore" at Bengal Shilpalay earlier today. The event seeks to reflect aspects of Bengali culture and contemporary life in music, film, dance, crafts, painting, and literature on the occasion of the 50th anniversary of Bangladesh's independence. 
Honourable Minister of the Ministry of Liberation War Affairs AKM Mozammel Haque, MP, inaugurated the five-day festival this evening. During his speech, he said, "The Father of the Nation Bangabandhu Sheikh Mujibur Rahman always encouraged the practice of various aspects of culture. Very few organisations or individuals are working to maintain our national values ​​and ideas. I hope initiatives of this scale will inspire our young generation to know and understand the heritage of Bangladesh." BRAC Bank's Head of SME Syed Abdul Momen was present as the special guest.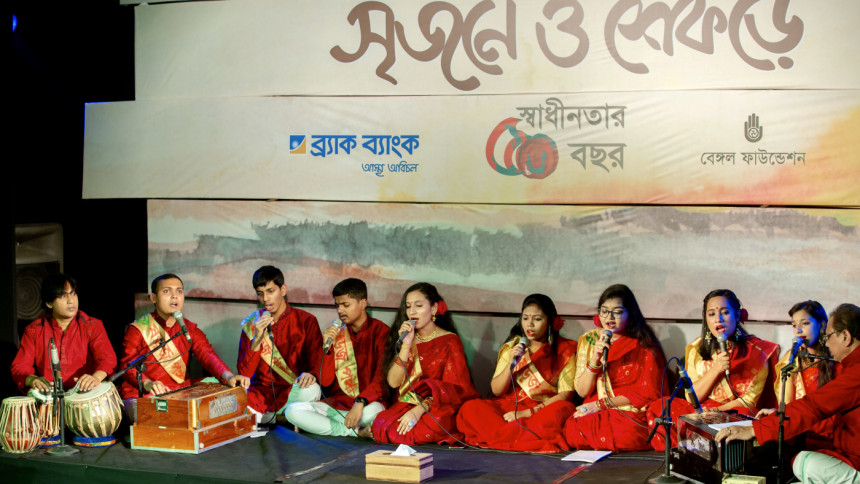 The event began with a minute of silence in honour of the martyred intellectuals.
The festival included performances from Sharaj Pancham, a group dance under the direction of Samina Hossain Prema, Kheyal performed by students of Bengal Parampara Sangitalay,  Mirajul Jannat Sonia and Sushmita Debnath Shuchi, , recitation by Shimul Mustafa , Rabindra Sangeet by Bulbul Islam, and concluded with a folk song by Chandana Majumdar.
Earlier in the afternoon, Md Abul Kalam Azad, CEO, Bangladesh Film and Television Institute, inaugurated a short film exhibition. Professor Abdul Mannan, former chairman, Bangladesh University Grants Commission, inaugurated the three-week group art exhibition 'Swaparjit Prithibi - The Earth In Our Hands' with the participation of 21 artists from Chattogram at Kamrul Hasan Exhibition Hall on the second floor of the building. In the context of environmental movement, a group of visual artists from Chittagong organised an art camp in September this year. During the camp, hundreds of city dwellers watched the artists' paintings and performances throughout the week in the open shaded CRB premises. They expressed their solidarity on environmental awareness.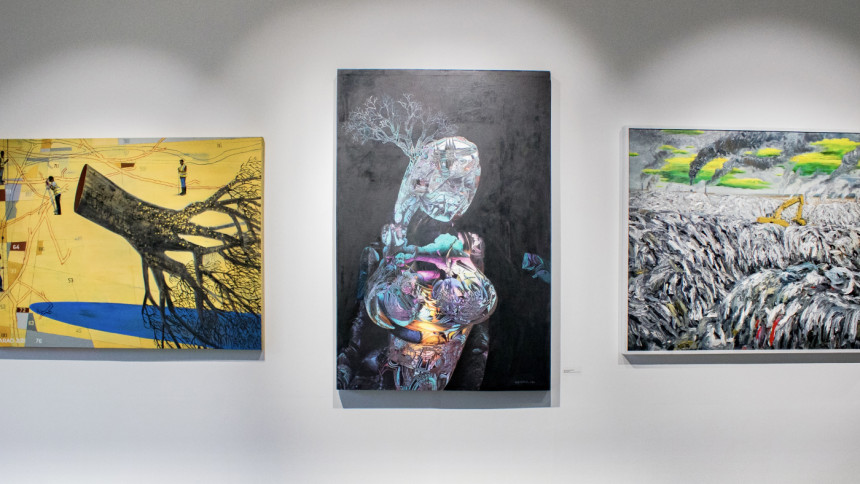 Staring from today, the event will include 'Kamrul Karumela', and ' Boi Porob' a book festival. An exhibition of works by new artists 'Swarupe Arup' will take place at the ground floor of Bengal Shilpalaya. Regular discussion sessions on the book 'Alape Bistare' will be held. On the second floor of the building holds a group art exhibition Soparjito Prithibi - The Earth in Our Hands'. A short film exhibition titled 'Chalchitra' is organised on the fourth floor of the building. Cultural event titled 'Ganer Jharnatalaya' on the fifth floor. Besides, there are painting, crafts and puppet shows with children titled, 'Akash Kusum'.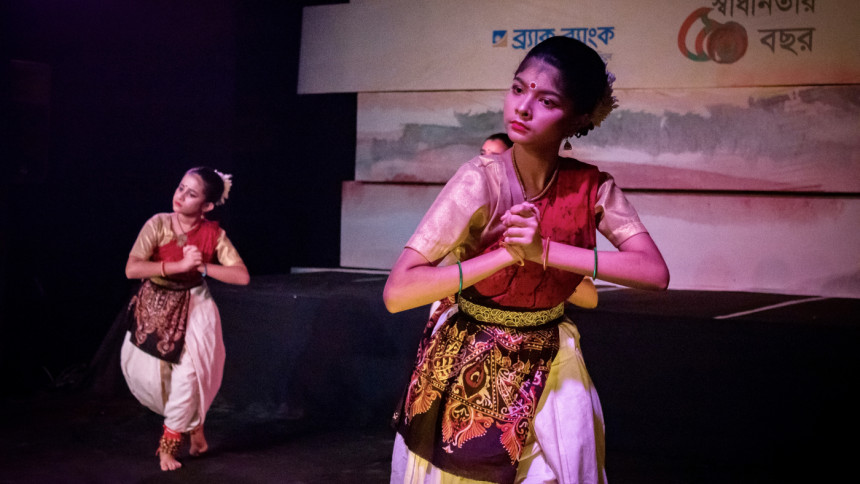 Dr Aminur Rahman Sultan, Department of Folklore, Bangla Academy and Navneeta Chowdhury, Director, BRAC, will unveil the book by Anwara Syed Haq tomorrow at 'Alape Bistare'. The musical soiree will have performances from Shiuli Bhattacharya and group violinists, classical performances by Abhijit Kundu and Tinku Shil of Bengal Parampara Sangeetalaya, dance recitals by Rewaz Performers School under the direction of Munmun Ahmed, songs of Rabindranath  by Mainur Rahman Khan and Mostafizur Rahman, songs by Nasir Uddin, modern Bengali songs by Fahmida Nabi, recitations by Bhaswar Bandyopadhyay, as well as folk songs by Bhajan Baul and Krishna Baul.