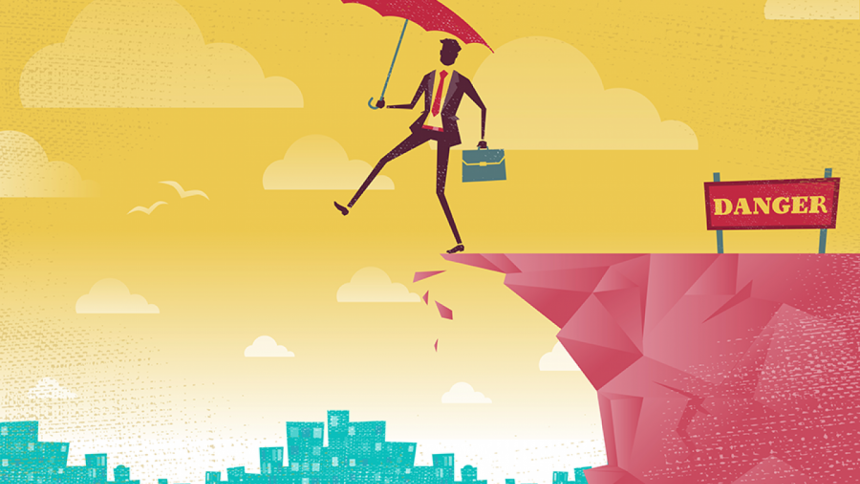 Over the past decade, Bangladesh has experienced a sudden rise in startups. There are people who may not have completed their tertiary education, but are now in a position to hire 10-15 people with ease. However, there are some who invested heavily into building their own business, but failed to take off and incurred heavy losses.
Shattering gender bias
Breaking through the social norm that women cannot do a man's job, the then 26 year old Anika Azam proved all her critics wrong in becoming one of the most successful event planners of the country.
"'What are event planners? These things can be done by my nephew! Why do we need you at all?' These were a series of questions that we had to answer in the initial stages," says Azam. And not only were their clients new to the idea, but they did not even want to take her seriously.
To overcome this mountain of an obstacle, Azam had to pitch ideas that were unprecedented. She had to come up with creative concepts, which were grand and worked equally well in their execution. Putting extra effort in quality and service over profit, Azam had to create a brand image for Kri Events, her brainchild. Once that was done, events and offers kept coming.
Convincing clients was not her only hurdle; dealing with vendors proved problematic as well. Stumbling time and again and learning to pull herself up through experience groomed her into who she is today. Seven years and an astounding 900 events later, not only is she an inspiration for the younger generation, but has now paved a path for them. Age and gender are no longer an issue.
A success story
Stellar is an endeavour that specialises in making a range of merchandises from home decor to office stationery. Founded by two extremely talented youngsters in their early 20s—Sarah Zarrar and Shafin Babar—Stellar has proved their creative accomplishment in every product they have brought out—be it planners, journals, pencil bags, dream catchers, coasters, cushions, or laptop bags. Not only does Zarrar make and design her products, she helps provide a fantastic platform for local artists to showcase their talent and skills in artwork through Stellar's goods.
During their initiation, both Zarrar and Babar struggled somewhat, as one of them were living in Malaysia. Juggling startup responsibilities as well as maintaining good grades was a difficult proposition for Zarrar. Sacrificing sleep, health and a social life, the duo worked extremely hard to elevate Stellar to new heights. With a loyal and supportive fan base, they have been meeting their patrons' demands with utmost dedication and enthusiasm.
Seeing their work take shape, one can easily realise the meticulous effort that goes behind planning, designing, and the eventual marketing of the products. This goes on to say how much they care about their products and value customer satisfaction. They are quick to replace any flawed products, a somewhat rarity in the local context.
Successful startups are often seen to be backed up by supportive and enthusiastic parents. This however was not the case with Stellar. Stellar was founded with little funding as the people behind it were resolute in starting something completely on their own.
Over their short tenure, Zarrar and Babar have organised two events: Stellar Exhibit and Stellar Exhibit 2.0, which helped spread their name. As of now, they are adding more products to their versatile range of merchandise, such as table lamps and other creative products.
A struggle
Life can take some frustrating turns; such is the case of Zaisha and Akil who are trying to find a way out so that they can be together. Having been given an ultimatum by Zaisha's parents to establish themselves within the next two years, Akil and Zaisha are together trying to set up their own enterprise to prove themselves worthy in front of their parents.
They have invested in a fashion blog, which was solely made to be a guide for men's fashion and is now a platform for advertising men's clothing products. They are also partners in a friend's company, which is a web platform to make hotel reservations at the cheapest possible rates.
"All of these require investment. Once we were done asking people in our friends' circle to share the page, we decided to advertise on social media," said Zaisha who seemed very enthusiastic about their venture.
Being a completely new concept, fashion houses seemed sceptical about the prospects of advertising yielding results. As for the website, convincing hotels was the easier part. What was, and still is, difficult is getting people to use the website. Once again, a considerable sum had to be paid for advertisements.
The main source of income for Zaisha and Akil is teaching students from where they collect funds for investing in their businesses. It is still not enough and soon they might have to resort to seeking financial help as a startup from financial institutions.
Although they are still in their early 20s, Zaisha and Akil have taken a serious decision about their career and the life they want to lead together. Doing so many things at once has a higher probability of failure, but having no other options and almost everything to lose, the two have taken this thorny road hoping to find the tiniest bit of success.
"We have a lot on our plates, but what other option do we have except for trying out such ventures," says Akil. "Any source of income would do for us!" he added.
In the words of Rocky Balboa, "It's not about how hard you can hit, it's about how hard you can get hit and keep moving forward."
The writer is a Dhaka based writer for The Daily Star and a fashion blogger. He can be contacted at sakhiali_khan@hotmail.com