Violence against women has increased during lockdown
Innovative interventions can stop this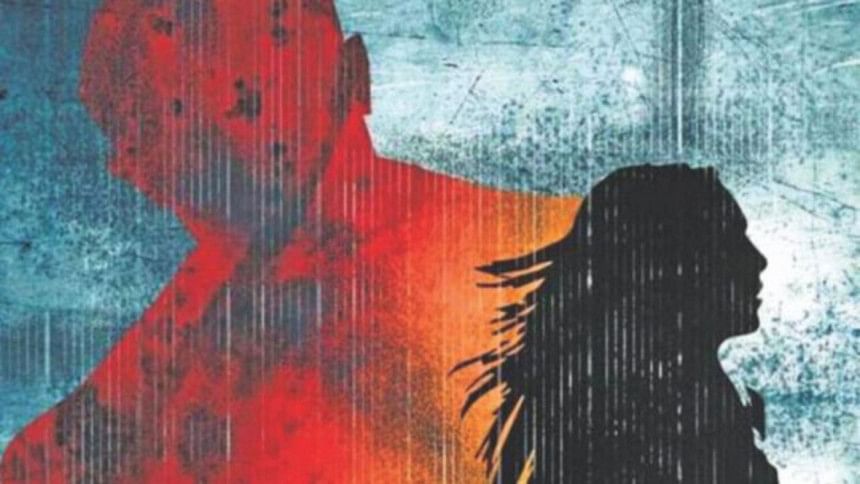 There is little doubt that as with most crisis situations, the lockdown to stop the current COVID-19 pandemic has affected women and children more severely than other groups. According to a telesurvey report of Manusher Jonno Foundation some 4,249 women faced different forms of domestic violence in April this year during the shutdown. This included sexual and physical violence, mental torture and depriving women of food and financial support. During this time 33 incidents of child marriage took place, 424 children were tortured at home and there were 42 incidents of sexual violence including rape against children. Although the survey was limited to areas where MJF and its affiliated organisations work it can safely be said that this scenario is representative of the rest of the country.
This is appalling and frightening. While the survey cannot conclusively say that the rate of domestic violence and child abuse has increased during the lockdown, the fact that 1,672 women admitted that they experienced violent incidents for the first time in their lives does make such a premise compelling. More so because of the recorded 20 percent rise in domestic violence all over the world during the lockdown period.
As MJF has pointed out, addressing domestic violence and violence against children must be incorporated in the government's rescue response of food and financial assistance. Ensuring their safety must be a priority for the state especially at a time when they cannot escape from home and are shut out from all possible avenues of help.
The recommendations given by the MJF are practical and can be executed on an urgent basis. The home ministry, law ministry, women and children affairs ministry, and inspector general of police, can direct their field-level officials to enhance their activities with the priority to curb domestic violence. National helpline services like "109" and "999" can increase their support during the shutdown. Shelter homes can take effective steps to help women in distress to take refuge. Virtual court hearings can be introduced to bring culprits to book even during a lockdown.
The lockdown, which is to save lives from the virus, cannot become a reason for those lives to be threatened by violence at home.