Two more police die of Covid-19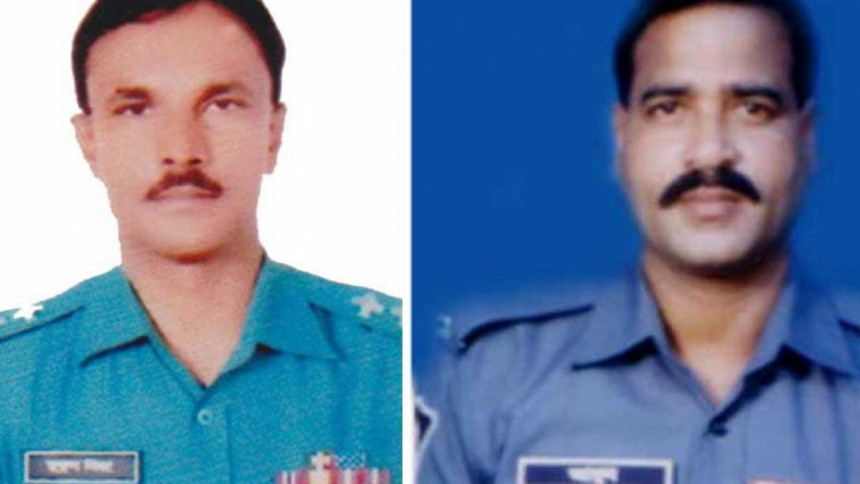 Two members of Bangladesh Police, who tested positive for Covid-19 earlier, died in Dhaka while undergoing treatment at two different hospitals today.
With these two cases, the number of deaths from Covid-19 infection in Bangladesh Police jumped to 26, according to a statement of Police Headquarters (PHQ).
The victims are Sub-Inspector SM Mukul Mia (55) and Constable Md Abul Hossain Azad (51).
SI Mukul Mia was discharging his duties at Khilgaon Police Station of Dhaka Metropolitan Police (DMP).
He tested Covid-19 positive on May 23 and began taking treatment at home. But he was shifted to Impulse Hospital on May 26 as his condition deteriorated. He breathed his last today at around 11:00am, according to PHQ officials. 
Hailing from Charkhuli village of Golpalganj district, he left behind his wife, three daughters and a son, as well as relatives and friends. 
The other victim, Constable Hossain, tested Covid-19 positive while discharging duties at Azampur police outpost of Uttara Division of DMP. 
Hossain was undergoing treatment at Rajarbagh Central Police Hospital and he breathed his last around 4:12am today, PHQ officials said. 
Hailing from Joypasha village of Netrokona district, he left behind his wife and two daughters, as well as many other well-wishers.
At the initiative of Bangladesh Police, the bodies of both the policemen have been sent to their respective villages and they will be buried in their family graveyards following WHO protocols.