DEATH OF DIA-RAJIB
Verdict will be a milestone in bringing discipline on roads: Anisul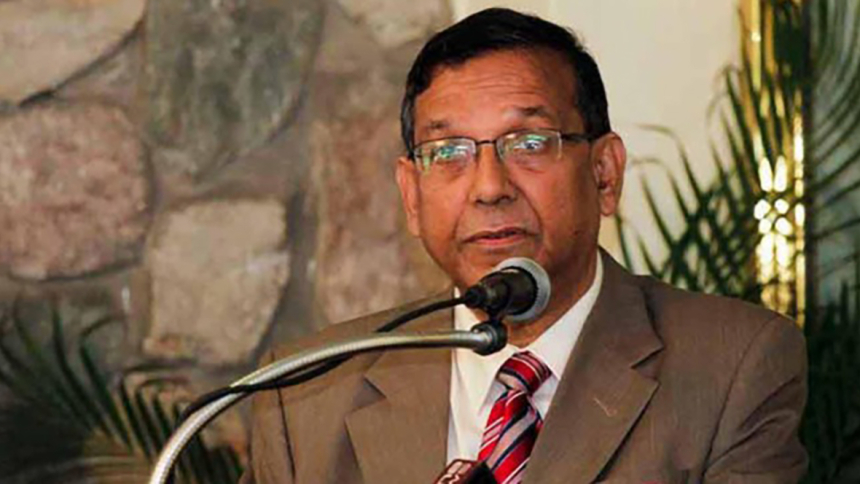 Law Minister Anisul Huq today said the court verdict in the case filed over a road accident that killed two students of Shaheed Ramiz Uddin Cantonment College will be a milestone in bringing security and discipline on roads.
The government will take necessary steps for early hearing and disposal of the case at the High Court, he said while expressing a reaction to reporters at his residential office in Dhaka's Gulshan area about a lower court verdict in the case.
The minister said the Dhaka court has delivered the verdict after the completing all legal procedures, he said, adding that the accused have been given all legal rights during the trial proceedings.
"We have crossed another milestone to drop the culture of impunity behind through the verdict," Anisul said.     
Two drivers and a helper of two buses of Jabal-e-Noor Paribahan have been sentenced to life imprisonment yesterday over a road accident that killed students of Shaheed Ramiz Uddin Cantonment College in Dhaka last year.
Women repressors must get maximum penalty
Law Minister Anisul Huq has issued a warning saying that the persons who will carry out violence against women must remain ready to get the maximum punishment.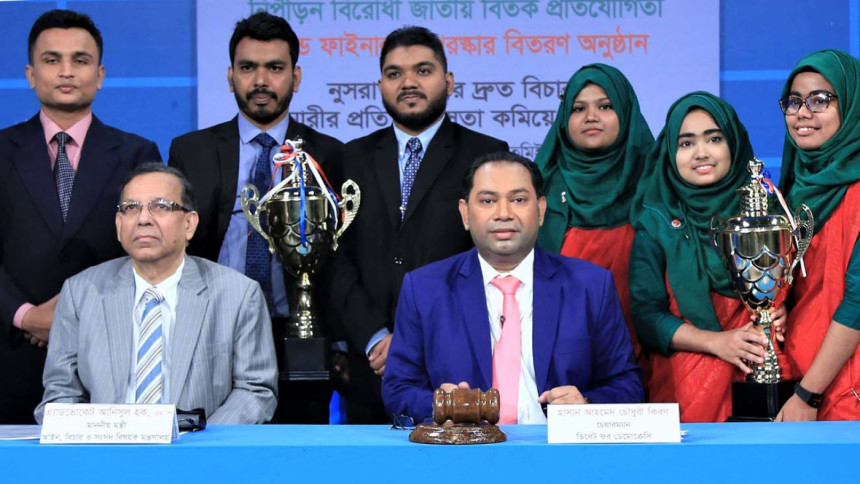 "The culture of impunity has gripped us. We can bring the equality of men and women back and come out of the culture of impunity through quickly ensuring justice in Feni's Madrasha student Nusrat Jahan Rafi murder case," he said.
He said this while speaking as chief guest at a function held on the occasion of grand final and prize distribution ceremony after the anti-violence national debate competition at the FDC in Dhaka today.
Debate for Democracy organised the debate competition titled as "Quick trial of Nusrat Killing will reduce violence on women". Debate for Democracy's Chairman Hasan Ahmed Chowdhury Kiran presided over the function.
Dhaka College and Eden College jointly became champion in the competition.
Anisul said, "We can start resisting violence against women through quickly finishing the trial proceedings of Nusrat murder case."  
Law Minister Anisul Huq told the function that the fair trial of Nusrat murder case has been ensured as the law enforcers and prosecution have played their respective role properly and in a very fair manner.
The government is working to update the much old evidence act in order to make the trial proceedings easy, he said.
"Justice delayed is justice denied. At the same time justice hurried is justice buried. Both are true. The judiciary is to function amid the line of these two themes. Our judiciary is independent as the government does not interfere in this independence," Anisul said.