Rohingyas may be threat to Bangladesh's security: FM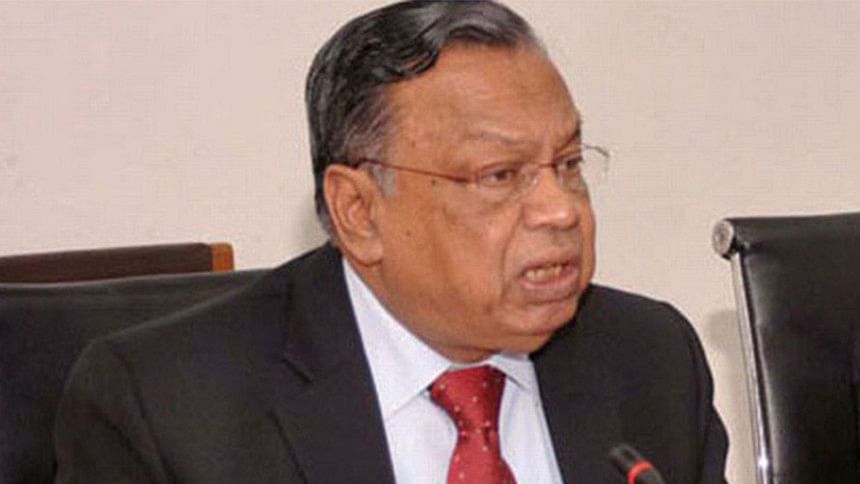 Rohingya people may be a threat to the national security of Bangladesh, Foreign Minister Abul Hassan Mahmood Ali said in the parliament today.
"Twenty to 25 percent people in Cox's Bazar are now Rakhine Muslims. Such huge presence of Rakhine Muslims in the area will pose a threat to the national security in future," he said in reply to lawmakers' queries.
In a scripted answer, the minister said Myanmar intruders are harming Bangladesh in many ways including socio-economic, political and environmental aspects.
He went on saying, "The Rakhine people have been engaged in various misdeeds, including drug smuggling on bordering areas and arms and human trafficking. They've become a national security concern for Bangladesh."
"They are also putting a negative influence on our overseas labour market," he added.
The minister said some 33,000 Rohingyas, registered as refugees, are living in two camps run by United Nations High Commission for Refugees (UNHCR) in Cox's Bazar.
But it is estimated that some three to four lakh unregistered Myanmar citizens have been staying in five districts, including Cox's Bazar, the foreign minister said.
Mahmood Ali said some 75,000 Myanmar citizens entered Bangladesh afresh since October 2016 till now following the military drives in Rakhine state.