Rifat Sharif murder: Death reference reaches HC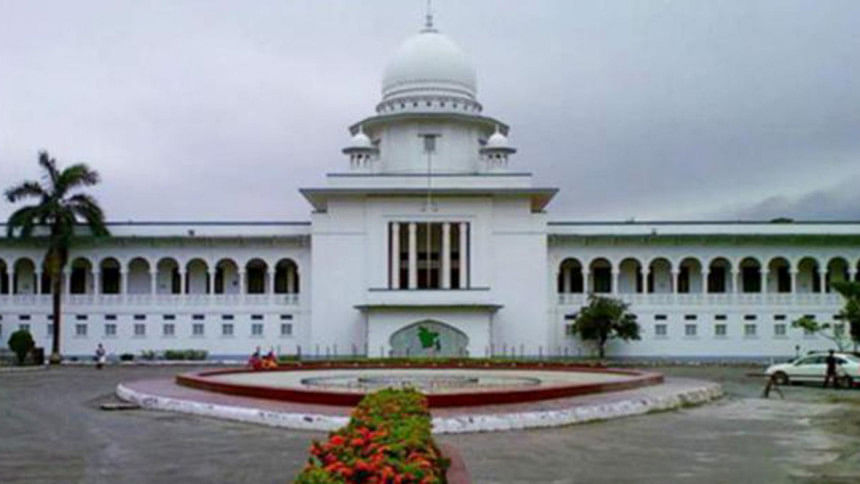 The documents of the sensational Rifat Sharif murder case reached the High Court today as death reference to examine the trial court verdict that sentenced six accused including Rifat Sharif's wife Ayesha Siddika Minni to death.
Officials of the Barguna court brought the documents of the case, including the judgment, to the HC, its special officer Md Saifur Rahman told The Daily Star.
He said HC authorities will now take necessary measures in line with relevant rules.
As per rules, the HC officials will scrutinise the documents and then prepare paper books for hearing on the death reference.
If a lower court sentences any person to death in a case, its judgment is examined by the HC through hearing arguments for confirmation of the death sentence. The case documents and judgment reach as death reference to the HC from the lower court in seven days after the latter delivers the verdict.
A Barguna court on September 30 sentenced six people including Ayesha Siddika Minni to death in the murder case of her husband Rifat Sharif.
The other condemned convicts are Rakibul Hasan alias Rifat Farazi, Abdul Kaiyum alias Rabbi Akon, Mohaiminul Islam Sifat, Rezwanul Khan alias Tiktok Ridoy and Md Hasan. They were also fined Tk 50,000 each.
The Barguna court acquitted four accused -- Rafiul Islam Rabbi, Mohammad Sagor, Kamrul Islam Saimum and Md Musa -- as they were found innocent in the murder case.
Rifat (25), an internet service provider, was hacked by a group of youths, led by prime accused Nayon Bond, in front of Barguna Government College in broad daylight on June 26 last year. Rifat died at Barishal Medical College Hospital later that day.
A video clip of the barbaric attack, believed to be captured on a mobile phone, went viral on social media and triggered public outrage, with many condemning bystanders for not coming forward to save Rifat.
The following day, the victim's father filed the murder case with Barguna Sadar Police Station, naming 12 as accused.
Minni, who was seen in the video clip screaming while desperately trying to stave off two men attacking her husband with sharp weapons, was made the first witness in the case.
Meanwhile, Minni's father and family members of five other accused who were awarded death penalty in the Rifat Sharif murder case, reached in Dhaka with the verdict's copy to file an appeal before the high court against the verdict.
Minni's lawyer Advocate Mahbubul Bari Aslam said Minni's father received a complete copy of the verdict yesterday evening and then immediately left for Dhaka.