No election can ever be fair under this government, Election Commission: Mirza Fakhrul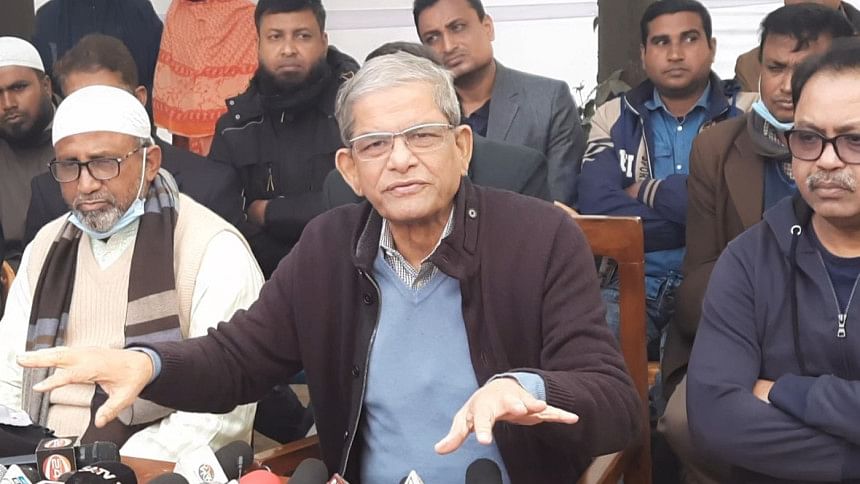 BNP Secretary General Mirza Fakhrul Islam Alamgir today said no election can ever be fair under the existing government and the Election Commission.
"It was not an election; there is nothing to evaluate. We are rejecting the results of the municipalities' elections," he said while talking to reporters at his residence in Kalibari of Thakurgaon this morning.
Asked if the results were rigged, Fakhrul said, "Some were obviously and some were because of EVM manipulations.
"We have been against the EVMs since its inception as there is huge scope of vote rigging in EVMs. The results will come according to that fixed by the programmer," he said.
Coming down heavily on the Election Commission and EC Senior Secretary Md Alamgir, Fakhrul said what the EC secretary said about the election was completely false.
It cannot be a fair election, he said, adding that they proposed to form a neutral government, neutral election commission and to restore the ballot system during the election but neither the EC nor the government paid any heed to their demands.
Fakhrul claimed that the Awami League, which claimed to have played a leading role in the Liberation War, has now turned into an authoritarian party and has become isolated from the people.
He also criticised the government for arresting journalists under the Digital Security Act.