New five-star hotel 'threatens' ancestral land of Mro community in Bandarban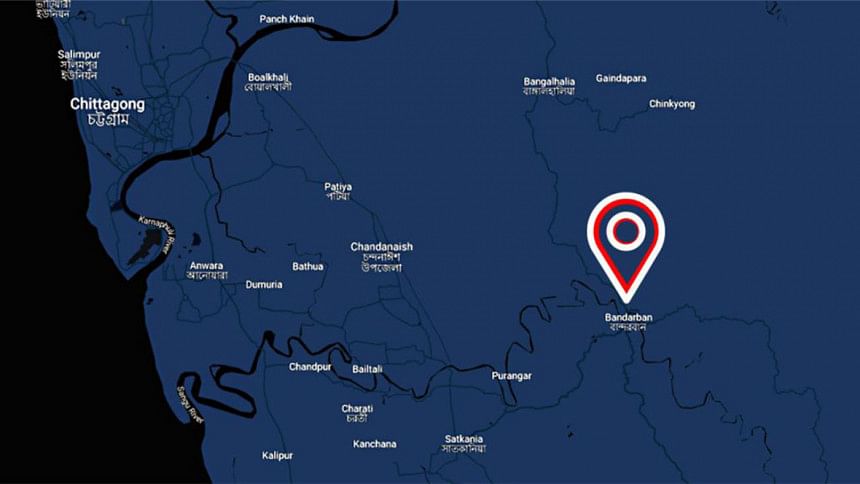 Villagers of a Mro community today urged Prime Minister Sheikh Hasina to save eight of their ancestral villages at Chimbuk hill in Bandarban.
They submitted a memorandum to the PM through the deputy commissioner (DC) in Bandarban, reports our local correspondent.
They urged that immediate steps be taken to stop all activities to construct a five-star hotel in their ancestral jhum land in the hill area.
In the memorandum, the villagers alleged that officials of a welfare organisation and a giant business entity jointly have encroached on their jhum land, village forest, cremation grounds and different fruit orchards during the pandemic to construct the hotel.
Some of the villagers have already been evicted, while others are facing threats due to the construction of the hotel, they said.
The Daily Star obtained a copy of that memorandum signed by over 100 Mro people living in those eight villages.
The memorandum stated that around eight hundred acres of their inherited land has been grabbed.
People in Kapru Para, Dola Para, and Era Para will be evicted while villagers in Markin Para, Long Baitong Para, Mensing Para, Riamanai Para and Menring Para are under threat of eviction if this hotel is constructed, said the memorandum.
Mro villagers also said that they have no other way to survive without this land. Around 130 villagers signed in this memorandum, according to Menpong Mro, a villager in Kapru Para.
Contacted, Daudul Islam, deputy commissioner of Bandarban, did not disclose the details of the memorandum.
"Mro people gave a memorandum today but I didn't go through the details as I am busy now," he said in the afternoon.
Farid Uddin Khan, chief coordinator of Sikder Group, which is involved in the construction, said, "We are constructing the five-star hotel in Bandarban with proper documentation. We didn't grab any Jhum land of Mro community there.
"We took this land as lease from Bandarban Hill District Council (BHDC) giving them eight percent shares," Farid Uddin said.
After several time attempts, BHDC chairman Kwe Shwe Hla received the call but he denied to talk about the matter.