Mass gathering held in Dhaka against rape; protesters to march to Noakhali on Oct 16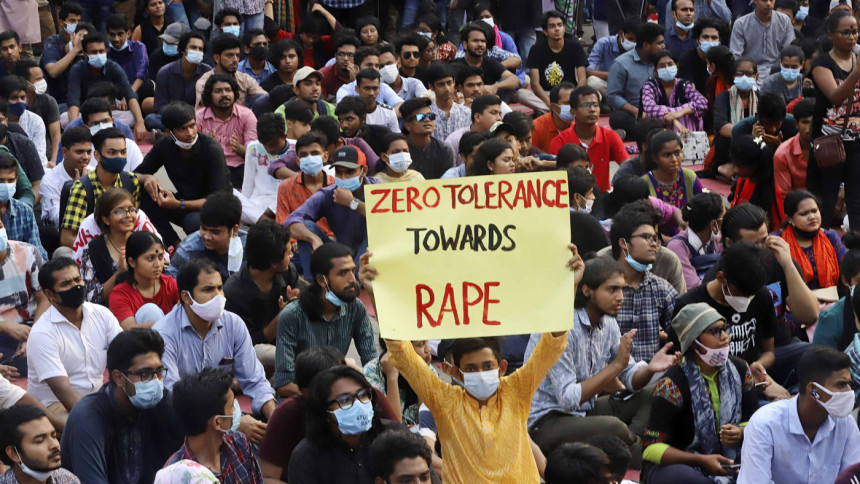 Protesting the growing incidents of rape across the country, students of various educational institutions in Dhaka today held a mass rally at Shahbag intersection demanding justice against rape.
Some protesters also demanded resignation of Home Minister Assaduzzaman Khan for failure in preventing rape.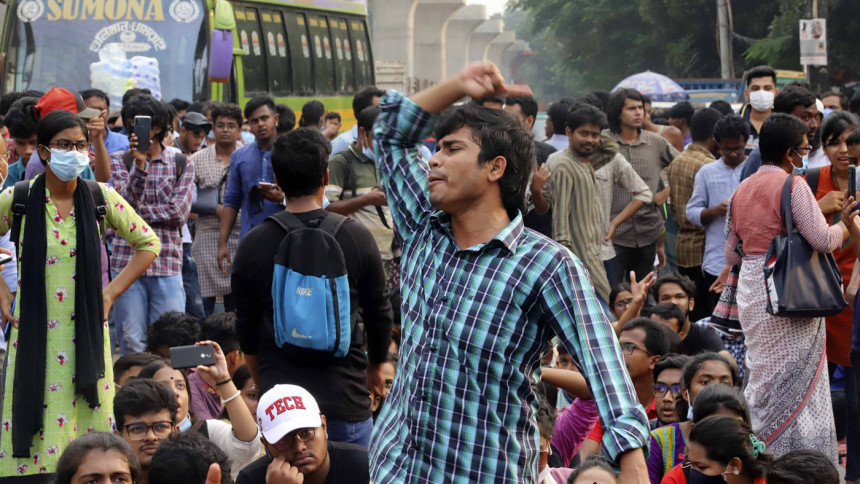 The protesters under the banner of "Dhorshon O Bicharhinotar Biruddhe Bangladesh" (Bangladesh against rape and impunity) organised the rally at Shahbag intersection. It started at 3:00pm and has been continuing till filing of this report around 7:15pm.
Criticising Home Minister Asaduzzaman Khan's remarks on rape, Anik Roy, general secretary of Bangladesh Chhatra Union said the home minister came up with his remarks when the country is going through a growing surge of rape incidents.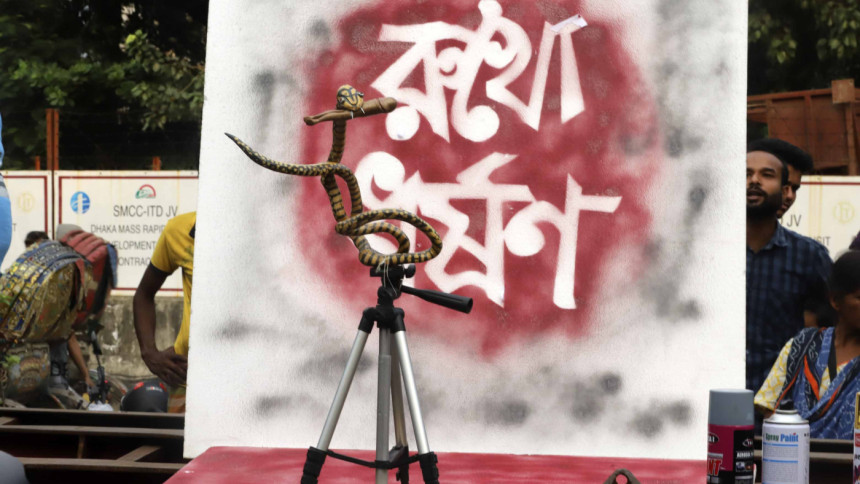 The home minister at a programme in Dhaka recently said the rape is happening all over the world.
Demanding his immediate resignation, Anik Roy said the remarks of home minister will intensify rape incidents. The speakers at the programme also demanded to bring all rapists to book regardless of their political affiliation.
The protesters announced they will march from Dhaka to Noakhali on October 16 and a grand rally will be held there on October 17 to press home their demands.
Bangladesh Shadharan Chhatra Odhikar Sangrakkhan Parishad also waged demonstration at capital's Kakrail intersection with the same demand.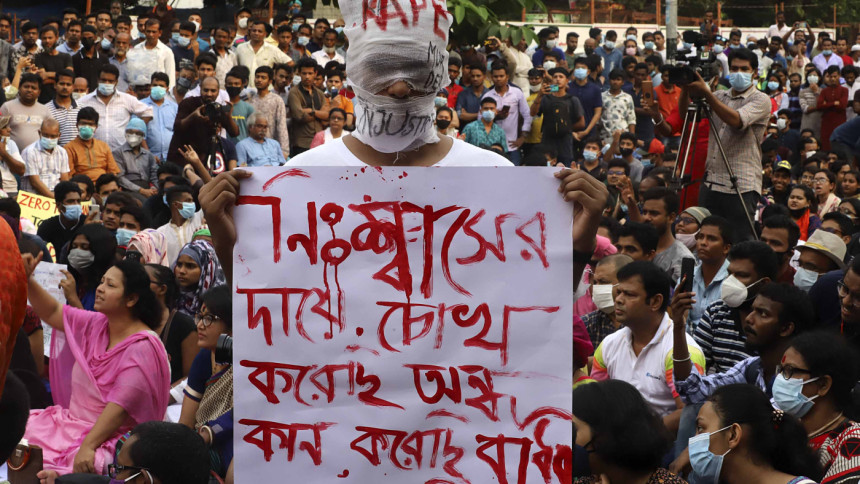 Students of Dhaka University, Jahangirnagar University, Jagannath University, Viqarunnisa Noon School & College and other institutions gathered during the protest.