Hefajat Secretary General Kasemi passes away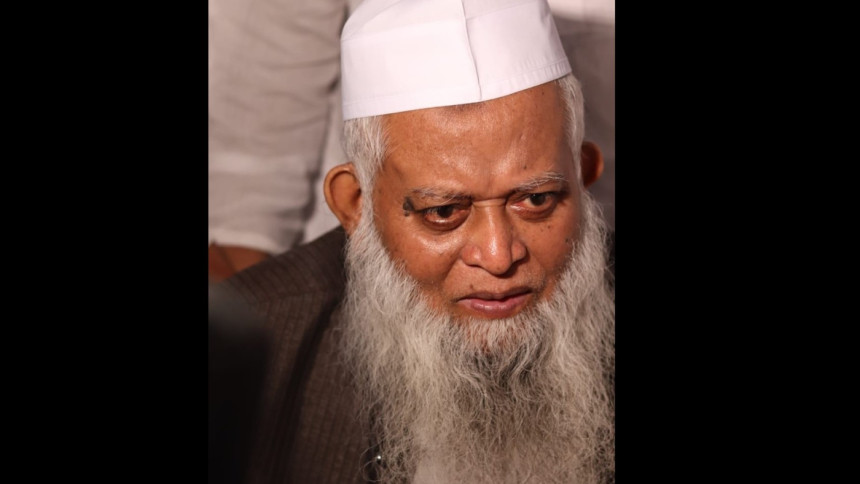 Hefajat-e Islam Secretary General Nur Hossain Kasemi died today at a hospital in Dhaka. He was 74.
Kasemi breathed his last around 1:00pm at United Hospital, said Munir Ahmed, press secretary of the Hefajat leader.
Quoting doctors, Munir added that Kasemi had been suffering from respiratory problems and other old-age related complications.
Kasemi, also secretary general of Jomiat-e-Ulama-e-Islam -- a component in the BNP-led 20-party alliance -- was admitted at United Hospital on December 1, said a close aide Amir Hossain.
He was shifted to Intensive Care Unit on Thursday as his condition deteriorated, Amir said.
He left behind his wife, two sons, two daughters and a host of relatives and well-wishers to mourn his death, said Monir Hossain Kasemi, finance secretary of Hefajat-e Islam.
Kasemi will be buried at the graveyard of Jamia Sobhania Madrasa, built by him in Turag area, added Monir Hossain.
He was made secretary general of the Qawmi-based madrasa platform at its council on November 15 at Hathazari Madrasa in Chattogram.