Friend in need is a friend indeed
Little-known foundation protects about 3,000 drivers of CNG three-wheelers from pandemic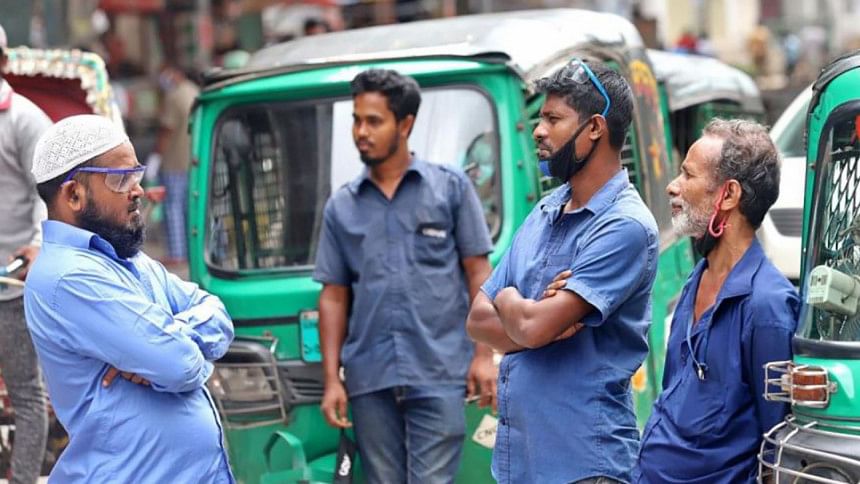 Upside down is their world now: from daily earners to dole-expectants.
'No work, no pay' was the harsh reality for the daily earners, who made up 20 percent of Dhaka's 20-million population before the coronavirus pandemic broke loose in Bangladesh. And, they have been without work for nearly two months since the ongoing lockdown was enforced, slipping gradually along with their families from the poor to extreme poor. They are not begging, yet they are not far from doing it.
About 13,000 drivers of CNG-run three-wheelers in the country are among this vulnerable group. They have mostly remained out of the radar of aid. The government's assistance or wealthy people's financial help have hardly reached them. Having exhausted meagre savings and loans from relatives, they're bracing themselves for the seemingly inevitable.
But, hope and help manifest in many forms and in unexpected ways. Nearly 3,000 drivers were able to keep their families afloat amid this crisis after a little-known private foundation (SAAF) of businessman Anis Ahmed and his wife Suhana brought them under its wings.
"I couldn't look my children in the eye. There was no food at home for three days," recalled Ramzan Ali, who lives at Shahjahanpur Colony with his family of five, to The Daily Star on Thursday.
Though not solvent, the 45-year-old used to live a decent life with a daily average income of Tk 800, driving CNG three-wheelers for Obhai, a ride-sharing start-up popular among the lower-middle income group. But whatever comfort he had, it went out the window within two weeks of the shutdown which started on March 26.
"I wish no parents have to see their little children starve."
It was in those desperate times that he got a phone call from the foundation, telling him that Tk 3,750 had been sent to his bKash account as donation. "A divine act, isn't it?" asked Ramzan.
Mohammad Ripon, a CNG driver in Chattogram, yesterday got the second instalment of the support from the foundation, Tk 7,500 in total. Financial crisis was not much of an issue for his family of five due to the additional income from his wife Ayesha Begum, a garment worker. The young couple spent what they earned. So, they were soon to see the other side of the coin.
Support is the hardest to get when everyone is mired in a crisis. "[House] rent is not paid; but we could eat with this help," said Ripon over the phone, adding that he would send some money to his mother in Noakhali for the first time after two months.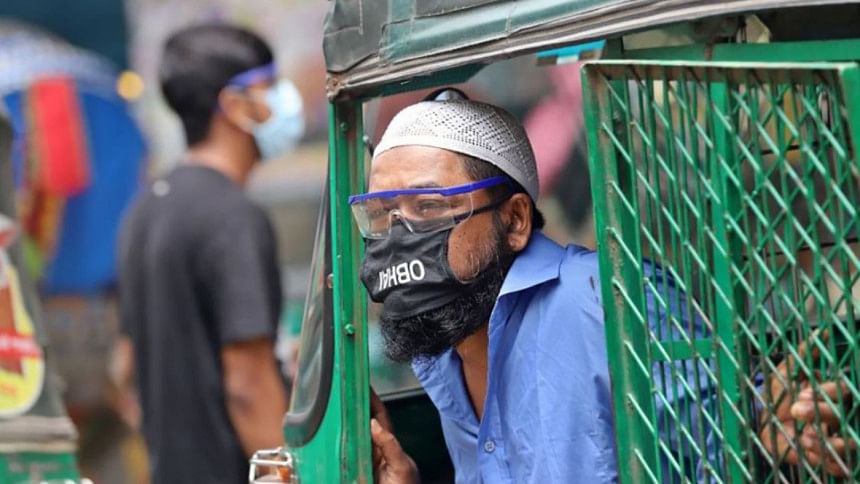 Driver Rafiqul Islam, on the other hand, had the additional responsibly of supporting his elderly parents. They had been compelled to cut back to one meal a day when he received the call of support in April.
"I could not believe something like this could happen. Today, I have food to provide for my family, and can afford a peaceful night's sleep," said Rafiqul, expressing his gratitude to the foundation.
In Sylhet, Mohammad Manik could not even believe this could happen after getting the financial assistance from the foundation. "A very big help for us to pass this crucial time," said Manik. "We can have an Eid meal too!"
The 25-year-old believes that the critical phase of this crisis is now over, and he would soon be able to go out with his three-wheeler and be on his own.
There are hundreds of other drivers of the Obhai ride-sharing start-up who felt like Manik: a timely intervention by the foundation kept them afloat.
Contacted, Anis Ahmed, the co-founder of the Suhana & Anis Ahmed Foundation (SAAF), wrote back through WhatsApp, stating that they have so far disbursed Tk 1.84 crore to 2,953 drivers in the last two months.
Although not new to charity, the foundation had entered serious public discourse earlier in the month when it teamed up with the Bidyanondo Foundation, pumping in Tk 1.05 crore fund to provide support to 22,000 families in the rural areas.
In a way, the foundation's support for the riders might appear as a family affair to some critics since the Obhai start-up is a subsidiary of MGH Group, a conglomerate owned by Anis Ahmed.
However, the riders are not employees of Obhai, which, like Uber and Pathao, only arranges trips for them. And, the reality is that employees are generally not being fully looked after by their employers.
"We could have chosen so many other charitable paths. But [it is] very satisfying that we've chosen this one and acted in time. We provided them help when they needed it most," said Anis.
Legally, drivers are not the responsibility of Obhai. Yet, unlike its famed fellow ride-sharing companies Uber and Pathao, Obhai found a way to stand by those who served it before this unprecedented crisis.