Attack on UNO Wahida: Detained Jubo League leader Jahangir now suspended
Two others also detained in connection with the attack, say police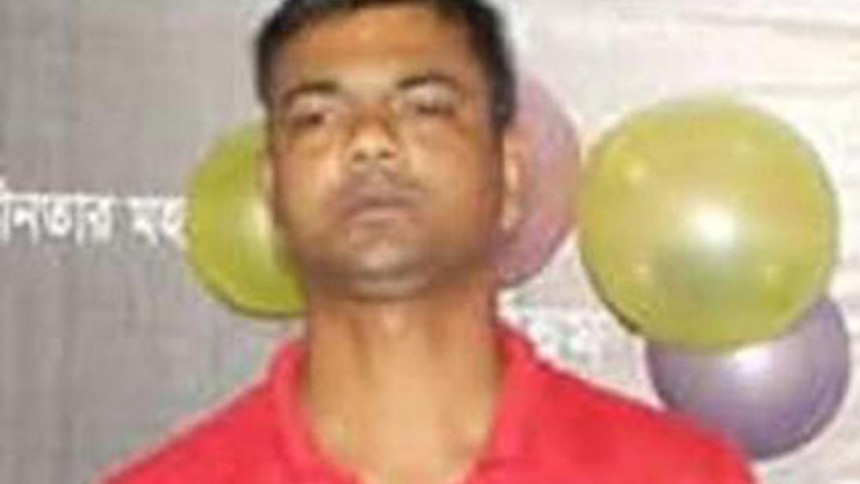 Jubo League leader Jahangir Alam was suspended after his detention in connection with the attack on Ghoraghat Upazila Nirbahi Officer Wahida Khanam in Dinajpur.
Rashed Parvez, president of Jubo League (Dinajpur district unit) today said, "Jahangir was suspended as per instruction of the central committee."
He did not provide any further details about it.
Earlier in the day, three people including Jahangir were detained in connection with the attack.
Also Read: Vicious hammer attack on UNO
Jahangir who hails from Kushigari village, is the convener of Ghoraghat upazila Jubo League unit, said Abdul Kader, president of Ghoraghat unit AL.
The two other detainees are Asadul Islam of Sagarpur and Masud Rana of Singra village of Ghoraghat, our Dinajpur correspondent reports quoting Saiful Islam, sub-inspector of Ghoraghat Police Station.
Masud Rana was arrested from Raniganj Bazar area in the upazila around 10:00pm last night, said SI Saiful Islam.
Earlier, Amirul Islam, officer-in-charge of Ghoraghat Police Station said that members of Rapid Action Battalion (Rab) detained Asadul from Hakimpur upazila and Jahangir from Ghoraghat upazila early today.
The detainees were taken to the office of Rab-13 in Rangpur city for interrogation, the OC said.
Awami League MP of Dinajpur-6 constituency Shiblee Sadik said that local AL decided to expel Jahangir from the party around two and half months ago for his involvement in various criminal activities.
But the decision was not finalised by central AL yet, he added.
UNO Wahida and her father were seriously injured in an attack by unidentified assailants at her official residence early yesterday.
She is in critical condition due to head injury, said doctors at the National Institute of Neuroscience and Hospital (NINH) in Dhaka.
Her father Omar Ali, who tried to save her, was also attacked. He is being treated at Rangpur Medical College Hospital.
Last night, Wahida's brother-in-law filed a case with Ghoraghat Police Station against some unidentified miscreants in connection with the attack, OC Amirul further said.
Meanwhile, Abdul Ohab, divisional commissioner of Rangpur has formed a three-member probe committee to investigate into the gruesome attack.
The probe committee will be led by Md Jakir Hosen, additional divisional commissioner, the DC added.