151 Bangladeshis refused entry to Italy
Qatar Airways claims they were unaware of Italy's suspension of flights from Bangladesh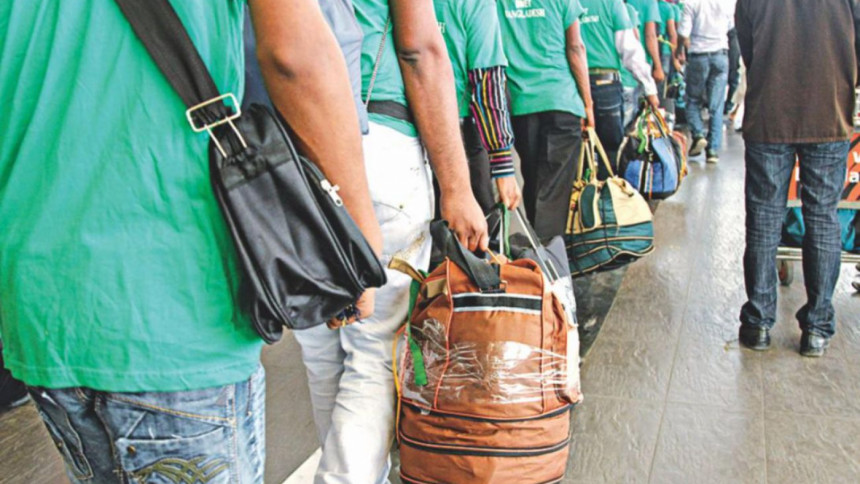 Italy did not allow 151 Bangladeshi passengers to enter into the country today who were on board a Qatar Airways flight from Dhaka.
Qatar Airways will fly the Bangladeshi passengers back to Dhaka tomorrow, an official of the airline at the Hazrat Shahjalal International Airport said.
"We did not know of the Italian government's decision that no passengers from Bangladesh wound be allowed to enter into Italy," the official said.
Another official of Qatar Airways said they will abide by the decision of Italian government and will not carry any Italy-bound Bangladeshi passengers from Dhaka from now on until the ban is lifted.
The 151 passengers were on their way to Fiumicino International Airport, Rome from Dhaka via Doha, Qatar, sources at the Qatar Airways, Hazrat Shahjalal International Airport, said.
Earlier on Tuesday, the Italian government decided not to allow any special flights to and from Italy after several Bangladeshi passengers on the July 6 flight of Biman Bangladesh Airlines tested positive for Covid-19 despite having documents certifying that they had tested negative and were safe to travel.
Biman Bangladesh Airlines recently operated several chartered flights from Bangladesh to Italy.
On July 6, a total of 276 Bangladeshi nationals who were stranded in the country for more than three months due to Covid-19 pandemic were repatriated to Rome by a special flight of Biman.
The following day the Minister of Health, Italy, Roberto Speranza, ordered the suspension of flights arriving from Bangladesh, said a release of the Italian health ministry.