2,300 flood victims in Sharifpur get aid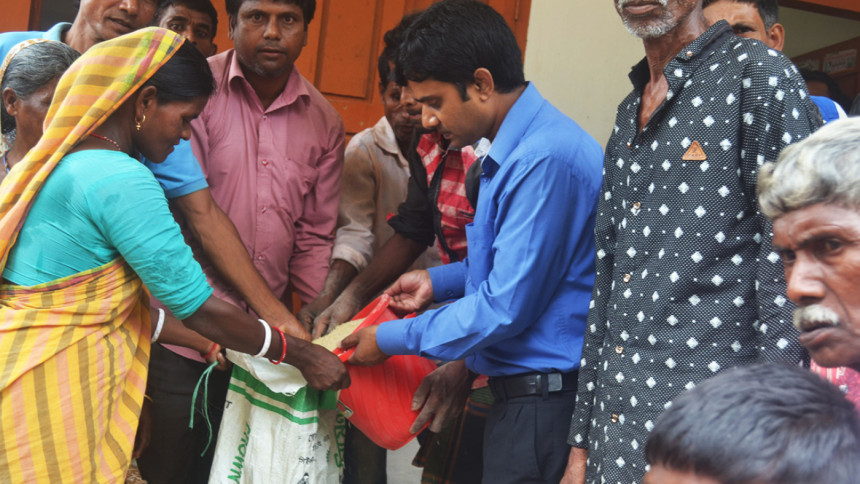 Local administration has arranged aid for nearly 2,300 flood victims in Sharifpur union today.

The distribution started at 11:30am in Sharifpur and was ongoing when our Moulvibazar correspondent last reported this afternoon.
Flood relief was sent for nearly 2,300 victims of the area, said Chowdhury Mohmmad Gollam Rabbi, Upazila Nirbahi Officer (UNO) of Kulaura.
Due to poor road condition, distribution did not get momentum, he said, assuring that the district administration will try to reach out to remotest areas.
For the last seven days, hundreds of people of Kulaura's were struggling due to flash flood and were surviving only on puffed rice and unsafe drinking water.
Many families of Sharifpur are still now living on the dam of Manu River.