Banking sector is now an orphan: CPD
Cautions over capital flight ahead of election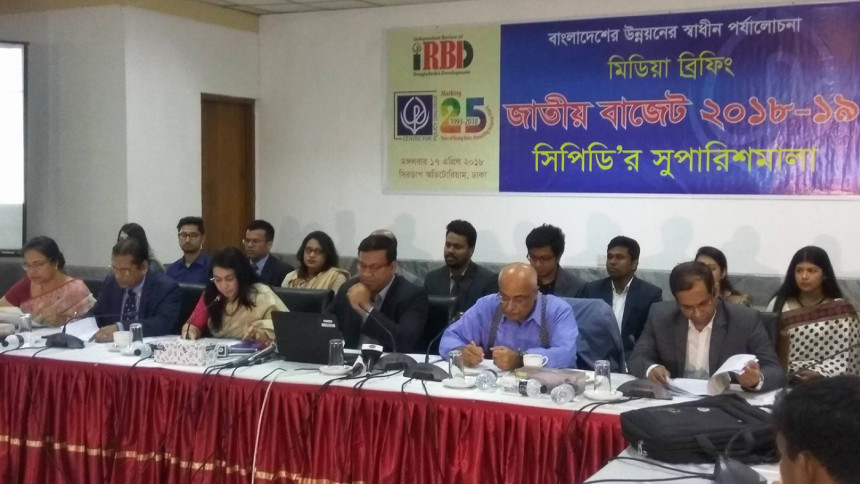 Independent think tank Centre for Policy Dialogue (CPD) today criticised the government role over the struggling banking sector.
At a budget recommendation press conference held at CIRDAP Auditorium, CPD doubted the outcome of the GDP growth and also pointed a finger on the possibility of capital flight ahead of the elections.
"The year 2017 was the year of banking scam. Now banking sector has reduced to an orphan. And its guardians are now abusing the orphan," said CPD Distinguished Fellow Debapriya Bhattacharya.
In regard to the GDP growth, CPD questioned the outcome of 7 plus growth march saying it did not contribute in employment growth. It said, that during FY 2016-17, the growth resulted in an increase in job growth in comparison to 2015-16; but reduced the average real income of the people.
"The growth has been fueled mainly by public sector investment," said Debapriya Bhattacharya, distinguished fellow at CPD. "Credit growth increased in the private sector, but investment did not increase. So, where did all the money go?"
Issuing a note of caution that there is always a tendency of capital flight ahead of election, he called on the government and the National Board of Revenue (NBR) to keep a close watch to avert such attempts.
As recommendations, CPD pitched for an increase in allocation for education, health and social safety net for the budget of FY 2018-19.
It also recommended to raise the tax-free ceiling on individual income to Tk 3 lakh, and keep the corporate income tax unchanged for the moment.