250 Bangladeshis moved to safe zone in Libya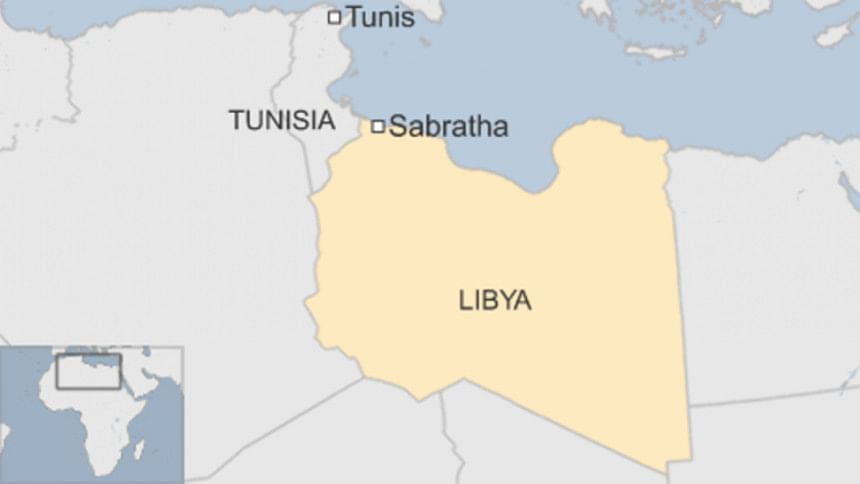 Some 250 Bangladeshi workers stranded between fighting between Libyan government and its national army have been moved to a safe zone.
"We have relocated the Bangladeshis. They sought help after being stranded," said Ashraful Islam, first secretary of Bangladesh embassy in Tripoli.
The rescued Bangladeshis have been accommodated in the camps in safer places in Tripoli, he told The Daily Star over telephone this afternoon.
He said, the embassy sought help of the Libyan Red Cross to locate the stranded workers through GPS and rescue them from the fighting.
The Libyan National Army, led by Field Marshal Khalifa Haftar, began a military offensive, "Operation Flood of Dignity" to capture the western region of Libya and eventually the capital Tripoli held by the UN Security Council-recognised Government of National Accord.
It began on 4 April 2019, just ten days before the hosting of Libyan national conference for organising presidential and parliamentary elections.
Ashraful Islam said there is no information of casualties of any Bangladeshis in the fighting, which is going on some 20 kilometers outside Tripoli centre.
An estimated 20,000 Bangladeshis are there in Libya, but some 5,000 of them live in Tripoli and its suburbs, according to Bangladesh embassy.
As the civil war has been going on since the ouster of Muammar Gaddafi in 2011, labour recruitment from Bangladesh was not allowed. However, manpower brokers and human smugglers used various ways of sending Bangladeshis to Libya, sometimes with the promise of sending them to Europe via the Mediterranean Sea.
There is an instruction that if Bangladeshis in Libya want to return, the embassy there should repatriate them free of cost, Ashraful Islam said.
"So far, 12 Bangladeshis wished to go home. We are processing their repatriation," he said.