Covid-19 positivity rate in Kushtia 41.48%, 7 dead in 24 hours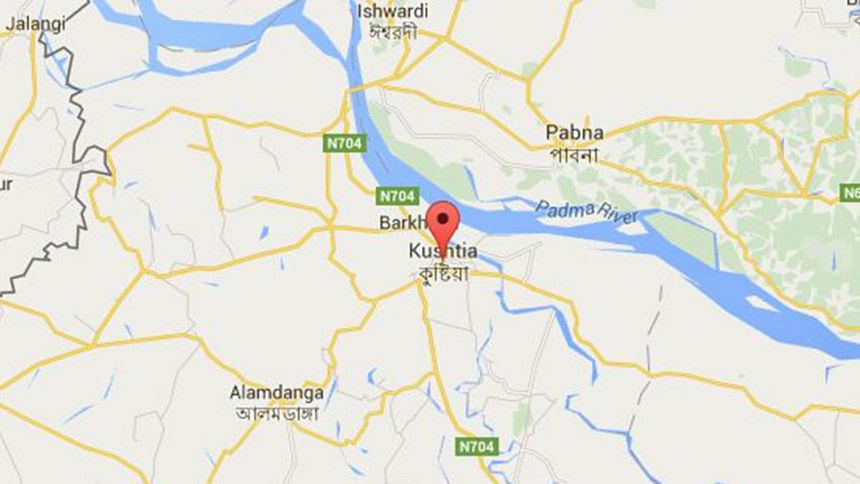 Seven people have died of Covid-19 in 24 hours, till this morning, in Kushtia.
During the same period, 229 samples were collected for Covid-19 test, out of which 95 persons tested positive for the virus, reports our Kushtia correspondent quoting Civil Surgeon Dr Anwarul Islam.
Of the samples, 170 were tested in the RT-PCR lab of Kushtia Medical College and the rest were rapid antigen tests, said Anwarul.
The current positivity rate in the district stands at 41.48 percent, added the civil surgeon.
"All those who died within the last 24 hours were undergoing treatment under the Kushtia District Health Department," said the civil surgeon.
There were nine deaths the day before. At the same time, 189 tested Covid-19 positive out of 681 samples tested. The positivity rate was 27.75 percent at that time, Dr Anwarul Islam told The Daily Star today.
"Till 9 am today, 271 people have been admitted to the 250-bed Covid-19 dedicated Kushtia General Hospital," Abdul Momen, deputy director of the hospital told this newspaper.
"Due to the rain yesterday, less number of people came for Covid-19 test," said Abdul Momen.
He further said 2,107 people went into home isolation in the district till 9 am today. Yesterday this number was 2,149 people.