Bangladesh has capacity to preserve 15cr Covid-19 vaccines: Maleque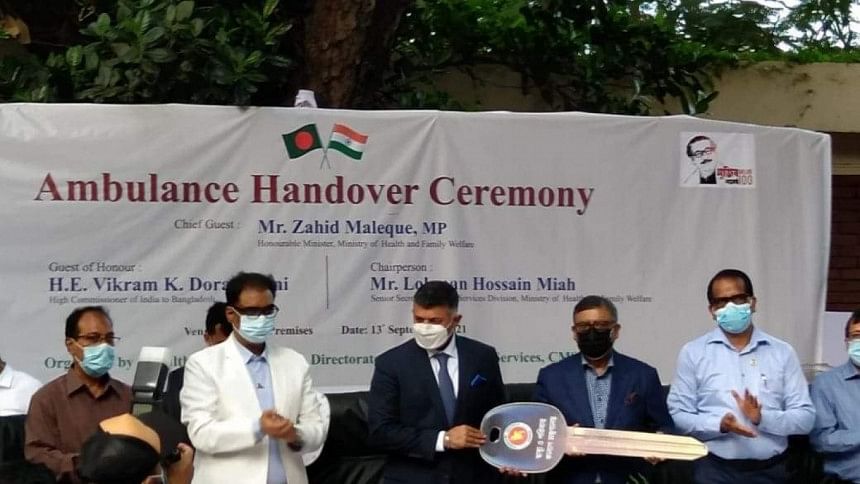 Health and Family Welfare Minister Zahid Maleque today said Bangladesh has the capacity to preserve 14 to 15 crore Covid-19 vaccine doses.
"We would be able to apply four to five crore Covid-19 vaccine doses in an appropriate manner as the health sector of the country has enough capacity for storage of vaccines," he told a meeting on "Application and distribution of COVID-19 vaccines" at the health ministry in Dhaka, an official release said.
Maleque said, "The government has taken all-out preparation for distribution of Covid-19 vaccines properly… each district level hospital has capacity to preserve 4.25 lakh Covid-19 vaccine doses. Besides, each government hospital has five to ten ice freezers, which have the capacity to store nearly 71,000 Covid-19 vaccine doses."
The government has formed 7,344 vaccine distribution teams, he said, adding each team has been formed comprising six health workers for proper distribution of Covid-19 vaccines.
The health minister said as many as 42,000 health workers are being given training as part of the efforts for proper distribution of vaccines. 
Directorate General of Drug Administration will strictly oversee the total process of vaccine distribution among the listed people, he said adding the DGHS will disseminate regular vaccine distribution bulletin to provide all necessary information to the people.