Shahidul's bail plea hearing to resume Oct 7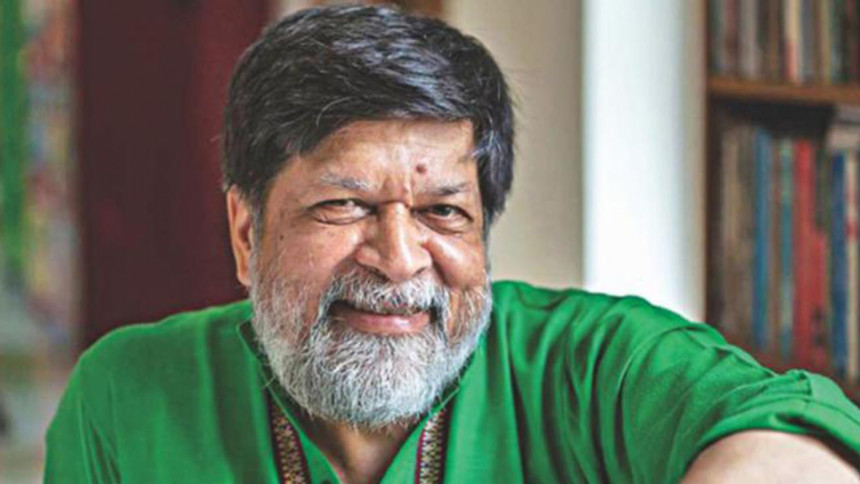 The High Court today fixed October 7 for resuming the proceedings on hearing of a petition seeking bail of internationally-acclaimed photographer Shahidul Alam in a case filed against him under the controversial Section 57 of Information and Communication Technology (ICT) Act.
The HC bench of Justice AKM Asaduzzaman and Justice SM Mozibur Rahman fixed 2:00pm on October 7 to resume the proceedings after holding a hearing on the bail petition today for the second day.
During the hearing today, Attorney General Mahbubey Alam opposed the bail petition, saying that Shahidul Alam gave an interview to Al Jazeera English during the recent student demonstrations for safe roads where he provoked the people against the state.
There are serious allegations against Shahidul and those need to be investigated, the AG argued.
Meanwhile, Shahidul's lawyer Barrister Sara Hossain opposed the arguments placed by the attorney general and prayed to the HC to grant bail to Shahidul, saying that he has been languishing in jail for a long time in the case filed on false and baseless allegations.
Earlier on October 3, Barrister Sara told the HC that Shahidul's statement in the FIR does not coincide with his Facebook post.
"There is no specific allegation against Shahidul in the FIR," the lawyer also argued.
Attorney General Mahbubey Alam will place arguments on October 7, Deputy Attorney General Dr Md Bashir Ullah said.
Shahidul submitted the bail petition to the HC on September 18, in which he said that the allegations against him do not fall under Section 57.
This is his second plea moved before the HC seeking bail in the same case.
Earlier on September 10, HC directed the trial court concerned to dispose of the bail application by September 11.
The trial court rejected bail to the photographer on that day.