Race against time to finish training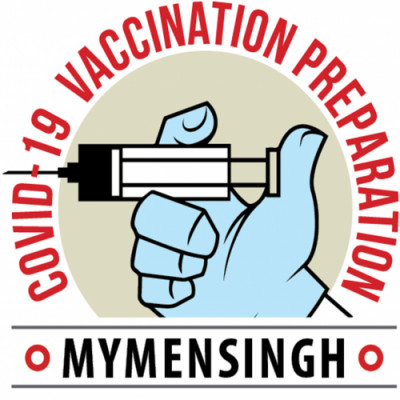 The Covid-19 vaccines have reached Mymensingh, but the health officials of the division are racing against time to complete the training of field level workers and raise mass awareness among people to join the mass inoculation campaign.
The countrywide vaccination against the pandemic starts on February 7.
The master training for vaccination in the upazila level was completed on Sunday, ABM Mashiul Alam, civil surgeon of Mymensingh, told The Daily Star on Monday.
He said that those healthcare professionals would start a two-day training for field level workers from Monday, adding that training for volunteers and all medical persons will be completed by February 4.
Mymensingh Divisional Director (Health) Dr Md Shah Alam however said that the training of the healthcare professionals and volunteers of the four districts of the division will end on February 6.
On the difficulties people are facing to register for vaccine, the civil surgeon of Mymensingh Mashiul Alam said, "As it is a new app, some people might find it a bit troublesome."
"But registration will go on until the programme reaches its end," said Alam.
Talking to this correspondent, 56-year-old businessman Shahjahan Ansar said that he was yet to learn the registration process.
He said that it would be difficult for everyday people to register for vaccine unless there was strong campaigning from the government.
Ansar also said that he has not seen much publicity from the government so far.
Emdadul Haque Monzu, a 60-year-old homeopathic practitioner at Mymensingh city's Swadeshi Bazar area, said that it would be extremely difficult for people of his age to register online personally because most of them are not computer literate.
He also said that his nephew took his NID card for registration.
"I still don't know when and where I will get vaccine shot," Haque said.
"We will go for all-out awareness programmes at grassroot level after vaccination in the division starts on February 7," said Divisional Director (Health) Dr Md Shah Alam.
He also said that the vaccine seekers who don't have internet facility will get registered by the health workers.
Shah Alam said the health workers at field level have initially started awareness campaigning along with their daily assigned job.
Dr Jannatul Ferdous, Upazila Health and Family Planning Officer in Muktagacha of Mymensingh, said they have started training for technical workers who will administer the vaccine at the hospital on Monday.
She said that participants were enthusiastic about the training.
Shahidullah Siddique, a sub-assistant community medical officer (SACMO) said it would not be difficult for them [to carry out the vaccination] since they have been conducting different vaccination programmes under EPI (Expanded Programme of Immunisation) round the year.
Meanwhile, the vaccine doses arrived in Mymensingh last Thursday.
Dr Md Shah Alam said they have received 542,000 doses of vaccines and those have been distributed among four districts -- Mymensingh, Netrakona, Sherpur and Jamalpur on Friday.
Of the vaccines, Netrakona received 72,000 got doses; Sherpur 36,000; Mymensingh 3,24,000 and Jamalpur received 72,000 shots, according to civil surgeons of respective districts.
Asked about the list of people to be vaccinated in the first phase, Shah Alam said, "We have prepared a primary list of medical and frontline professionals of different groups. But the final list is yet to be prepared." 
The vaccines are being preserved at EPI in every district headquarters, said the director.
The director also said vaccination centre will be set up at every district hospitals and at 30 Upazila Health Complexes (UHC) in the division. Nurses, sub-assistant community medical officers, female welfare visitors and midwives will vaccinate the targeted population.
As per direction, some 45  vaccination centres will be opened in the division including ten in Mymensingh City Corporation and one in every upazila health complex. Necessary number of booths will be opened according to demand but the number was yet to be finalised, informed the official.
In the meantime, district hospitals and upazila health complexes have been prepared for preservation of coronavirus vaccines and go for vaccination when the authorities concerned wants to commence the process.
He also said the vaccines have been preserved at WIC (Walk-In Cool) freezer rooms at every EPI in district and ILR (Ice Lined Refrigerators) at every UHC.
Security measures have been taken at every EPI of the division and at the same time, uninterrupted electricity supply has been ensured, said the divisional director.
According to divisional director's office sources, a total of 111 people (87 men, 24 women) died of coronavirus infections in Mymensingh division. Fifty-eight deaths were reported in Mymensingh district.
The total number of Covid-19 affected people in Mymensingh Division is 7.766 including 4,521 in Mymensingh district until today. Presently, there are 360 Covid-19 patients in isolation including 43 in institutional isolation at Mymensingh Medical College Hospital.