Healthcare frontliners suffered mental health issues during pandemic
Their anxiety, depression spiked, study says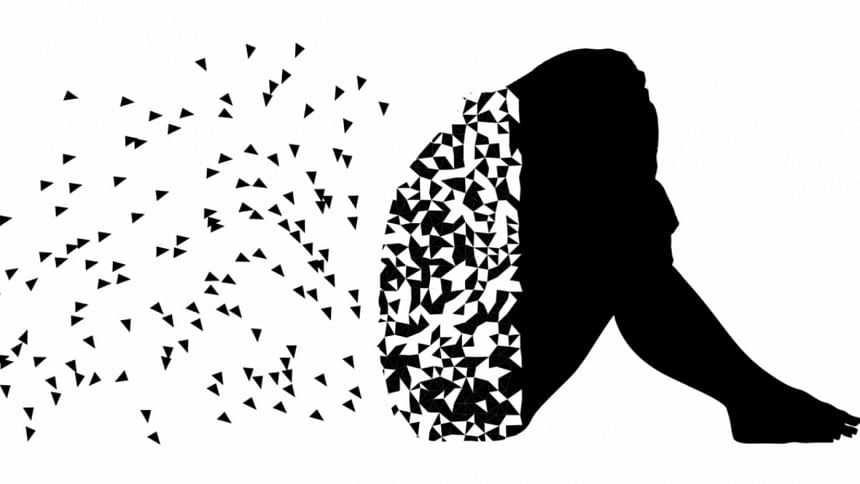 Healthcare professionals working in Covid-19 hospitals suffered from intense mental health problems, as a study found that 21.1 percent physicians and 6 percent allied health professionals suffered from anxiety.
The study, conducted by a team of Bangabandhu Sheikh Mujib Medical University (BSMMU), also revealed that 18 percent physicians and 6.8 percent allied health professionals suffered from depression.
This rate of anxiety and depression was much higher than the national mental health survey done in Bangladesh conducted by the National Institute of Mental Health in 2018-2019.
In the national mental health survey, the rate of depression was 6.7 percent and anxiety was 4.5 percent, demonstrating that frontline health professionals had much more anxiety and depression than the general population estimated in pre-Covid era.
Md Shamsul Ahasn Maksud, an associate professor of the department of psychiatry at BSMMU was the principal investigator of the study, titled "Mental health impact of Covid-19 pandemic among front line health care professionals in Bangladesh: A cross sectional study".
"We tried to look due to Covid-19 who developed more depression, anxiety, severe stress reaction (post-traumatic stress disorder) or insomnia (sleep disorder)," said Maksud.
The researchers conducted a survey among 479 doctors, nurses and allied health professionals randomly selected from specialised hospitals serving Covid-19 patients over telephone interviews from June to August.
Among the respondents, 321 were male and 158 were female, and majority of the respondents' age were over 35.
Respondents were mostly from urban background, and at least 25 percent had pre-existing medical conditions. Only 14 percent of the frontlines were performing serious exercise, 44 percent had sedentary lifestyle and 41 percent did moderate exercise.
Those with pre-existing medical illness showed a higher chance of developing anxiety compared to respondents having no co-morbid illness.
"Mental health is a neglected field. A pre-pandemic study revealed every one-dollar investment in mental health returns back 5 dollars," said Maksud, adding that frontline workers were more vulnerable to developing mental health problems.
He said doctors are more prone to developing anxiety and depression than nurses, and medical technologists. Those having illness like diabetes and bronchial asthma were more prone to anxiety and depression.
"However, the news of vaccine authorisation would reduce the anxiety and depression among doctors," Maksud added.
The dissemination of the result of the study was held through a webinar recently.