HC issues injunction on recruitment of CU Zoology dept
The High Court today issued an injunction on the recruitment to the post of a lecturer at the Zoology department of Chittagong University (CU).
The injunction will remain in force till disposal of an application filed by Md Amdadul Haque, an aspirant for the post, the HC said in its order.
The court also ordered the CU vice chancellor (VC) to dispose the application filed by Amdadul seeking a permission to appear for the viva voce of the department in two weeks.
The HC bench of Justice FRM Nazmul Ahasan and Justice KM Kamrul Kader came up with the order following a writ petition filed by Amdadul challenging the legality the VC's inaction to allow him to appear before the viva voce for the post.
Amdadul stood first in both honours and masters.
Barrister Jyotirmoy Barua, the lawyer for Amdadul, told The Daily Star that his client could not attend the viva voce as some students of the university abducted and beat him up when he went to the university administration building for attending the viva voce on March 27.
Later on, Amdadul submitted an application to the VC describing the incident and seeking a chance to face the viva voce.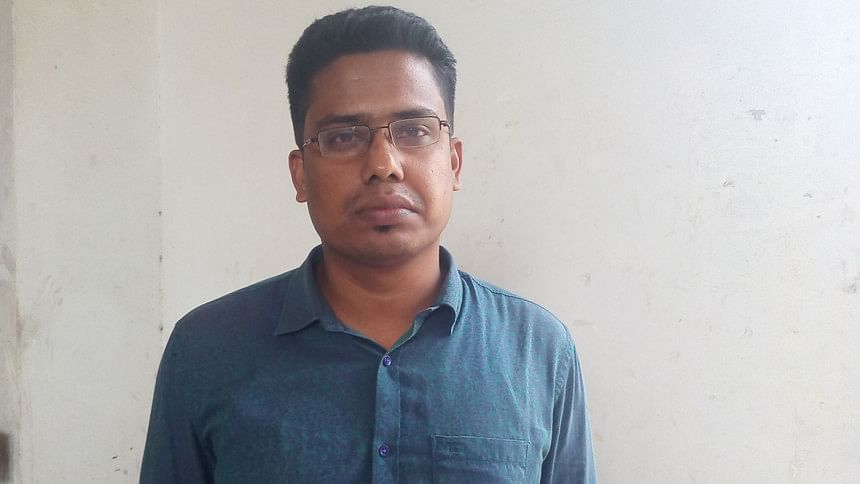 But the VC is yet to respond to the application, Barrister Jyotirmoy Barua said, adding that now the vice chancellor has to dispose the application within two weeks.
The recruitment to the post will remain halted till disposal of the application, he added.
WHAT HAPPENED TO AMDADUL?
Amdadul, who received a prime minister's gold medal for his academic achievements, was barred by some activists of Bangladesh Chhatra League on March 27 when he came to the university to attend a zoology department's lecturer recruitment examination.
Talking to this newspaper earlier, Amdadul alleged that the BCL men demanded extortion from and tried to brand him as an Islami Chhatra Shibir activist.
"They demanded extortion from me," he said.
He claimed that as he did not comply with their demand, the BCL men beat him up.
The BCL men then allegedly held him for around three hours till noon, and later handed him over to Hathazari Police Station, branding him as an Islami Chhatra Shibir activist.
Admitting the incident later, BCL leader Sharif Uddin claimed Amdadul was involved in Shibir politics. "Amdadul led the clash between Shibir and BCL in 2012. Many students and others witnessed the incident and told us about him. That's why we beat him up," he added.