Graft case: Charges pressed against SK Sinha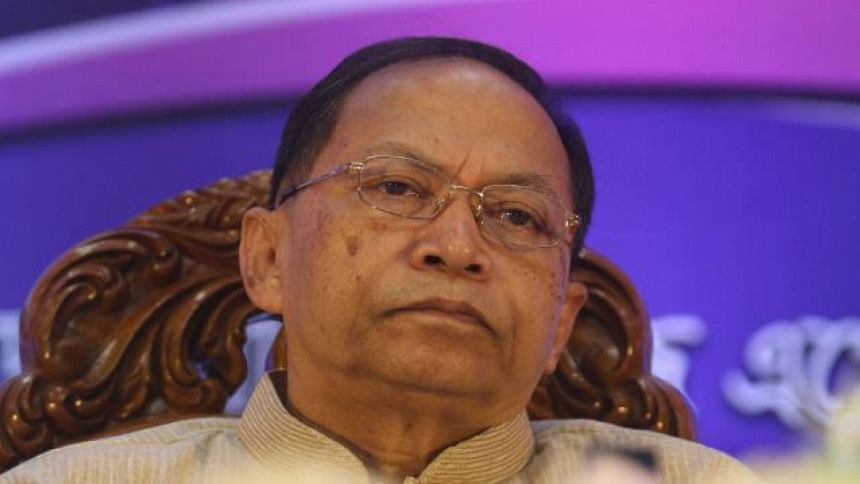 The Anti-Corruption Commission (ACC) today pressed charges against former chief justice SK Sinha and 10 others in a case filed under Money Laundering Act.
ACC Director Benjir Ahmed submitted the charge sheet to the Senior Special Judge's court of Dhaka this afternoon.
Earlier on December 4, the anti-graft body of the government approved the charges against the 11 people for their alleged involvement in withdrawing of Tk four crore from Farmers Bank.
The investigation officer of the case showed all the accused fugitive in the charge sheet and appealed to the court to issue arrest warrant against them.
However, the court will decide on January 5, whether it will accept the charge sheet and issue the arrest warrant.
On July 10, ACC Director Syed Iqbal Hossain filed the case with its Dhaka integrated district office-1 over plundering of about Tk 4 crore from Farmers Bank, later renamed Padma Bank.
The 10 other accused are former managing director of Farmers Bank KM Shamim, former senior executive vice president Gazi Salauddin, first vice presidents Swapon Kumar Ray and Shafiuddin Askary, former chairman of the bank's audit committee Mahbubul Haque Chisty, vice president Md Lutful Haque, businessman Md Shahjahan, Niranjan Chandra Saha, Ranjit Chandra Saha and his wife Shanti Roy.
The name of senior vice-president and former branch manager Md Ziauddin Ahmed was not included in the charge sheet as the ACC probe didn't find his involvement in the loan scam.
Sinha sent his resignation letter to Bangabhaban on November 10, 2017, from abroad. President Abdul Hamid accepted the resignation three days later.
The former CJ is now staying in the US.
The ACC in October last year said it found evidence of fraud involving transactions of Tk 4 crore borrowed by two businessmen, Shahjahan and Niranjan, from Farmers Bank.
Later, the graft watchdog launched a probe into the allegation. The investigation found that the money was deposited in Sinha's bank account.