Buet interested to join cluster admission test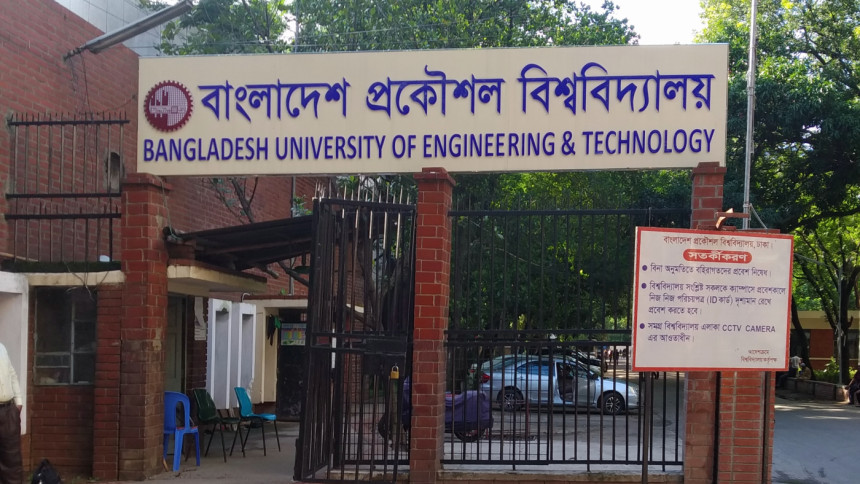 Bangladesh University of Engineering and Technology (Buet), which had earlier shown reservation about joining centralised admission test, is now interested. 
Buet, in a letter to University Grants Commission (UGC), said it is willing to join the cluster of engineering universities for the entrance test.
So far, authorities of Chittagong University of Engineering and Technology, Rajshahi University of Engineering and Technology and Khulna University of Engineering and Technology, in principle, decided to join the cluster system.
"We have received a letter from Buet authorities, and they have expressed desire to join the cluster admission system in the engineering cluster," UGC member Prof Muhammed Alamgir told The Daily Star.
"We will forward the letter to authorities of other engineering universities that have, in principle, decided to join," he said.
He said UGC would soon sit with vice chancellors of all agricultural and engineering universities to know their current stance on the cluster admission test. He hoped all universities would join the new system.
Buet Pro-vice Chancellor Prof Abdul Jabbar Khan said the academic council, in principle, has decided to join the cluster system. "We will need to discuss the matter in the academic council again," he said.
On January 23, UGC announced that it would go for a uniform admission test for 2020-2021 academic year. Later in February, it was decided, in principle, that universities would hold admission tests following a cluster system.
Five leading universities -- Dhaka University, Buet, Rajshahi University, Jahangirnagar University and Chittagong University -- had shown reservations it.
On Tuesday, it was decided that 19 public universities will enrol students through a centralised admission test for the next academic session.
There would be three exams under the cluster -- one each for students of science, humanities and commerce groups -- based on HSC syllabus. "It was also discussed that these tests will be held when the intensity of Covid-19 reduces," the VC said.
Till last year, 32 of the 39 public universities held separate admission tests, as seven agricultural universities held a "uniform admission test".
UGC has long been suggesting modifying the existing admission process, saying it is too expensive and coaching-oriented.
Public universities enrol around 65,000 students per year.