Locals kill fishing cat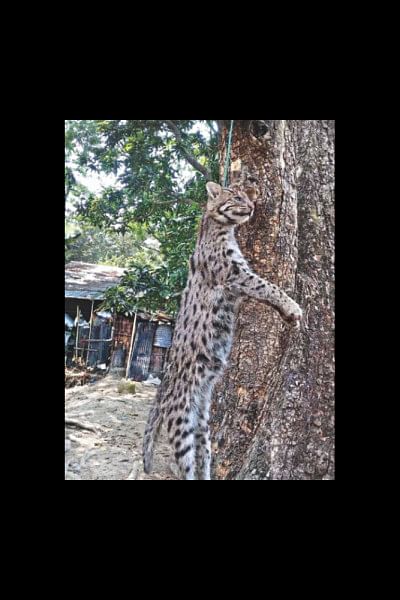 Locals have beaten a fishing cat to death and threw its carcass into a canal in Boalkhali upazila in Chittagong yesterday. 
The incident took place at Ward 9 of Shakpura union, said Boalkhali Upazila Nirbahi Officer (UNO) Achhiya Khatoon.
"Locals caught the animal after hearing screams of a minor boy in the area who was attacked by the wild cat," said Shakpura Union Parishad Chairman Abdul Mannan Monaf.
"I heard they hung its carcass from a tree after killing it, but I did not see it when I visited the spot," the UP chairman added.
Police and forest department officials were notified but they could not find the carcass as locals threw it in the canal before police reached the spot, said UNO Achhiya Khatoon.
Fishing cat is a medium-sized wild cat found in South and Southeast Asia. Since 2016, it is listed as vulnerable on the IUCN Red List. Its population is threatened due to destruction of wetlands and has declined severely over the last decade.