Bus runs student over at Mirpur, road blocked in rage
Agitated students took to the street today and blocked a road in Dhaka's Mirpur after a bus ran over a student in yet another glaring example of the city's unruly transport sector.
Masud Rana, 25, a final year BBA student at Bangladesh University of Business and Technology (BUBT) was run over near his university around 9:30am this morning.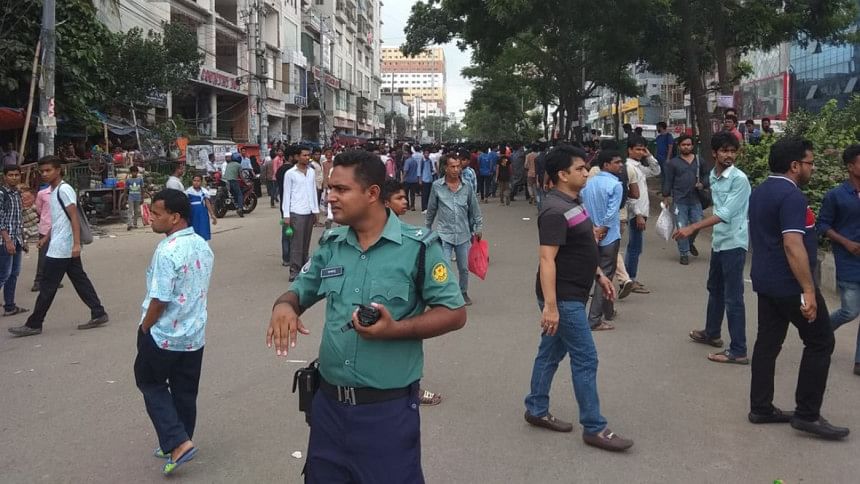 Agitated students of BUBT and adjacent Dhaka Commerce College could not trace the Dishari Paribahan bus and vandalised about 10 other buses instead.
The road block was removed from Mirpur 10 and near Sony Cinema Hall around 3:00pm, Anwar Hossain, officer-in-charge of Shah Ali Police Station, told The Daily Star.
Masud was going to his university when the bus came on top of his rickshaw out of nowhere, according to what OC Hossain said. He was killed just 200 yards from his campus.
"We waited till 12noon for police to arrest driver and manage compensation for the victim's family," Mosharraf Hossain Shami, a student taking part in the blockade, told The Daily Star.
The students have given police a 24-hour deadline to comply to their demands. Meanwhile, a process is underway to file a case over this incident at Shah Ali Police Station.