HC seeks explanation on Hatirjheel's illegal structures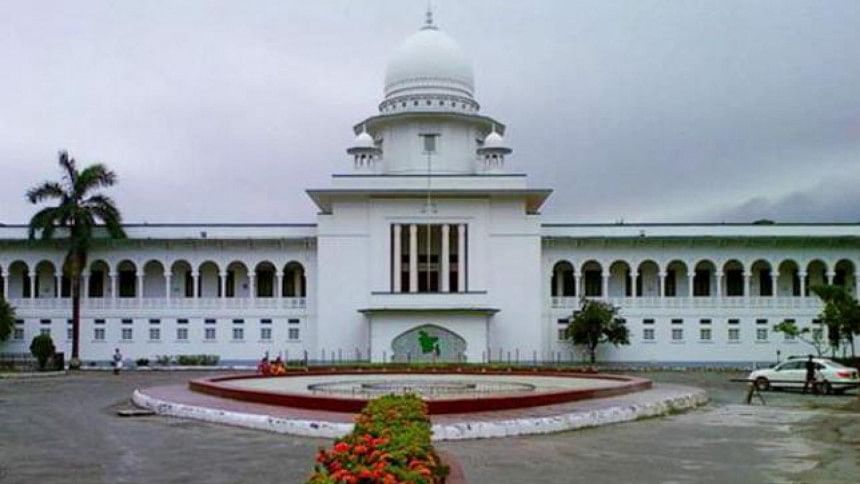 The High Court today issued a rule asking the authorities concerned to explain why they should not be directed to demolish the structures constructed beyond the plan at Hatirjheel-Begunbari project.
In the rule, the court asked the authorities to show cause as to why they should not be directed to take steps so that no structures are built in the project absent in the layout plan.
Rajuk Chairman, director of Hatirjheel-Begunbari project, and five other government officials concerned, have been made respondents to the rule.
The HC bench of Justice Moyeenul Islam Chowdhury and Justice Md Aashraful Kamal came up with the rule after hearing a petition filed by Human Rights and Peace for Bangladesh seeking the rule.
On September 7 last year, the HC had directed the authorities concerned to demolish the unauthorised structure built in Hatirjheel-Begunbari project beyond layout work.
Later on, the Appellate Division of the Supreme Court issued a status quo on demolition of the structure in the project.
Advocate Manzill Murshid appeared for the petitioner.