AL had 100 percent chance of winning DNCC by-polls: Obaidul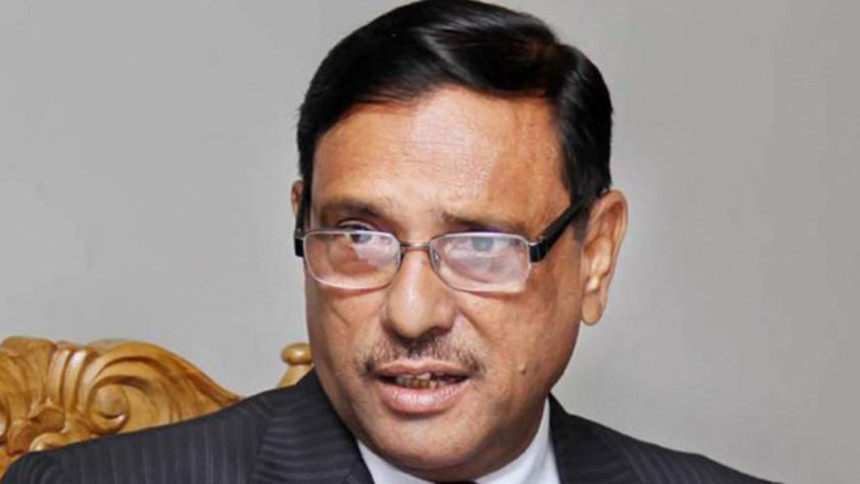 Road Transport and Bridges Minister and Awami League General Secretary Obaidul Quader today said that ruling Awami League had a 100 percent chance of winning the Dhaka North City Corporation (DNCC) by-polls had it not been stayed by the High Court.
He also claimed that AL got more frustrated than others at the staying of the by-polls.
Visiting a Comilla-Noakhali local highway in the morning the AL leader said "Our candidate holds a clean image while their (BNP) candidate is an accused in Paradise Paper scandal. If the election was not halted, Awami League candidate had 100 percent possibility of winning."
Obaidul Quader accused BNP leaders of spreading falsehood against government in their bid to draw attentions of their party high command. So, he remarked, the BNP leaders are in competition in making comments on the High Court order staying the DNCC by-polls.