More than a graveyard
Chattogram War Cemetery offers glimpses of history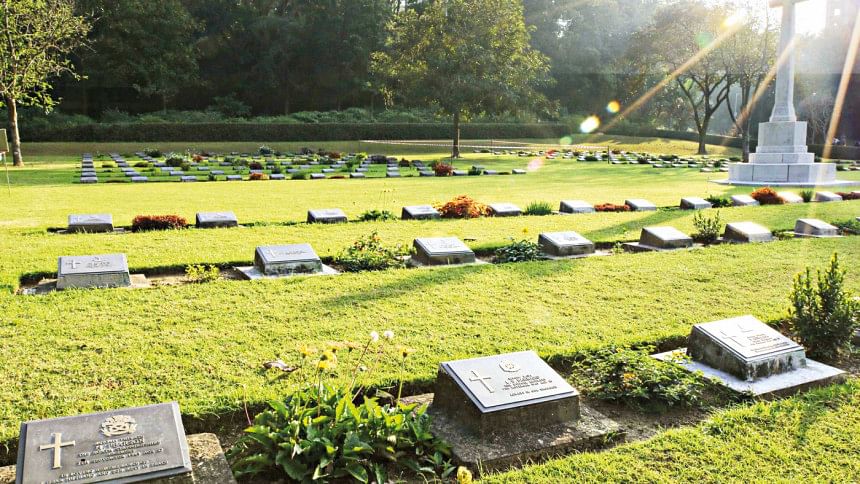 19 Badsha Mia Road, Chattogram, holds an old cemetery on its lands. Except that it's not just any other cemetery, but rather one with huge historical significance.
The story of Chattogram War Cemetery goes back almost a century, to the tumultuous and horror-stricken times of World War II. Officially known as Commonwealth War Graves Commission Cemetery, this is the place where soldiers who died during WWII were buried.
Located on a seven-acre land in Dampara region of the port city, this burial ground was established by the British army after WWII as a memorial to honour the martyrs who died on the eastern front in the war. According to the commonwealth war commission, the cemetery has 755 graves, both identified and unidentified.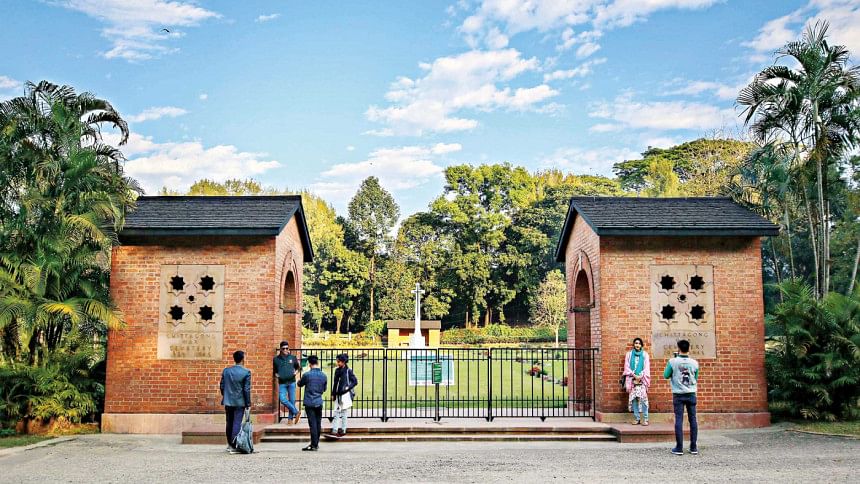 When the ground was established as a memorial at first, 400 graves were discovered under the supervision of the British army. The numbers gradually increased, confirming 17 unidentified casualties after the war commission's research.
Another reason behind the numbers increasing was the burial of sailors, pilots and citizens coming from England and other countries such as Japan, Myanmar, New Zealand, Canada and Australia in 20 burial grounds.
Some of the graves were later transferred to temporary graveyards in Lusai, Dhaka, Rangamati, Patiya, Dohazari, Dhowa Palang, Cox's Bazar, Chittagong Civil Cemetery, Khulna and Jashore. Four non-war UK military burials were also done here.
The site has now turned into one of the finest tourist spots in the port city, maintained by the Commonwealth War Community. Visitors from both Chattogram and other cities visit the place to be in touch with its history and the tranquillity that the place offers.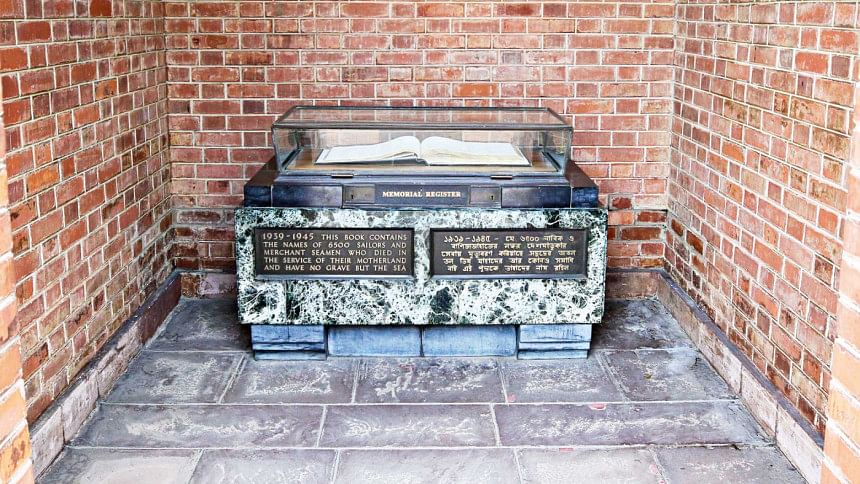 "The cemetery is surrounded by beautiful flower-bearing trees. The entrance gate leads through a tarmac lane to the burial grounds, offering a perfect place to spend the afternoon," Sumon Chowdhury, a visitor from GEC area, told this correspondent.
The identity of each deceased is engraved on their epitaphs, accompanied by tiny flower plants beside them.
Sadia Afroz, another visitor, said, "The entire structure of this solemn memorial manifests a humbling feeling. The cemetery now serves as one of the oldest and most famous historical sites in the city."
This connection between the known and the unknown, the living and the dead -- accompanied by the history of a war that tore the world apart -- makes the experience of visiting the cemetery even more overwhelming, making it more than just another graveyard.