Decision on lifting Facebook ban soon: Kamal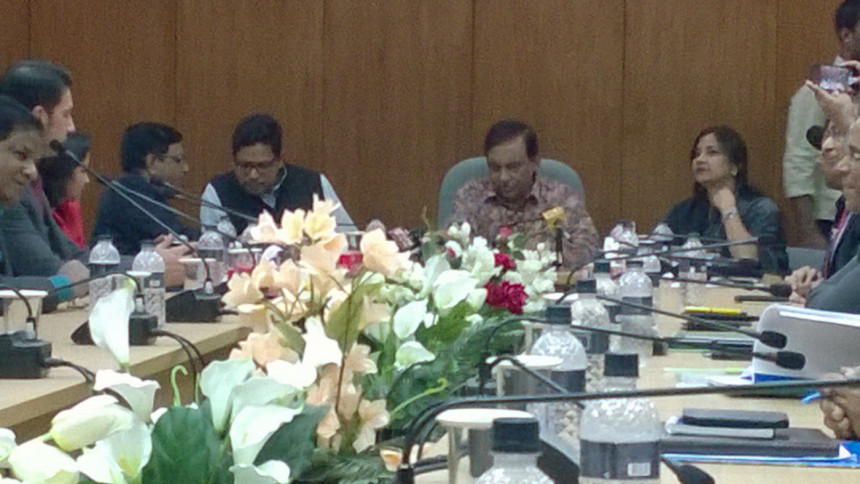 The government will soon decide to lift the ongoing ban on Facebook in the country, said Home Minister Asaduzzaman Khan Kamal today.
Talking to reporters following a meeting with Facebook representatives this morning, the minister said, "We have informed them about our problems. They have also discussed on how they can help us with."
However, he did not disclose the ways through which the Facebook authorities could help the government.
Issues like national security of Bangladesh, using facebook for abusing people politically and ways to filter Facebook contents were discussed in the meeting, Kamal told reporters.
"We will hold a series of meetings with Facebook authorities in future," the minister said.
The media will be briefed on the meeting in details soon," he added.
The visiting officials of the social media platform -- Vikram Langeh, law enforcement specialist of Facebook in South Asia, and Deepali Liberhan, public policy manager for South Asia — met the Bangladesh side led by Home Minister Asaduzzaman Khan at 10:30am.
State Minister for Telecom Tarana Halim, State Minister for ICT Division Zunaid Ahmed Palak, and a representative from Bangladesh Telecommunication Regulatory Commission accompanied the home minister.
Earlier, Tarana sent a letter to the Facebook authority on November 30, seeking the social networking tool's cooperation to ensure cyber security in the Bangladesh.
The government imposed a ban on use of Facebook on November 18.