Avoid duties on local goods in FY23
FBCCI urges govt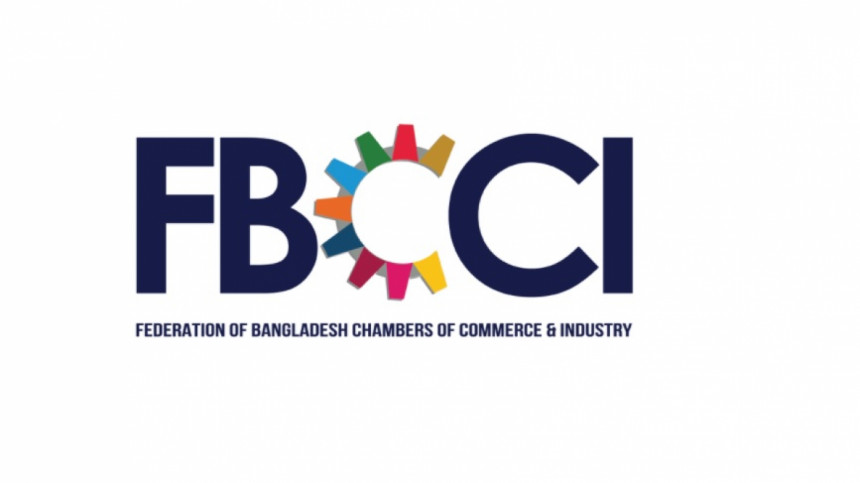 The Federation of Bangladesh Chambers of Commerce and Industry (FBCCI) yesterday urged the country's revenue authority to avoid imposing any supplementary duty on locally produced goods in the next fiscal year.
FBCCI President Md Jashim Uddin made the call at the first meeting of the chamber's standing committee on the budget, import duty, income tax and value-added tax at the trade body's office in Dhaka.
"Initiatives should be taken to strengthen the local industry through tax and duty exemption until 2026," he said.
Jashim went on to say that exports grew in the current fiscal year despite the pandemic-induced global economic downturn.
The country's export earnings rose mainly due to an increase in the price of raw materials in international markets.
"However, the profits of businesses have not increased," he added.
Jashim then urged the government not to impose any new tax in 2022-23.
The FBCCI chief said the government should now assess the implementation growth of automation projects, which were taken to modernise and improve revenue management.
Md Farid Uddin, a panel adviser of the FBCCI and a former member of the National Board of Revenue, said the VAT Act-2012 has now become the Sales Tax Act due to various amendments in 2019.
He recommended a fundamental reform of the law.
At the meeting, Mohammad Ali Khokon, president of the Bangladesh Textile Mills Association, demanded that tariffs on man-made fibre be repealed in the upcoming national budget.
He also asked for the implementation of a single rate of duty on the import of spare parts, and retention of 15 per cent corporate tax on textiles until 2030.
Snehasish Barua, committee member and adviser of the Foreign Investors' Chamber of Commerce and Industry, suggested rationalisation of the advance tax rate and formulation of a single rate of VAT from the next fiscal year.