Uber strengthens platform safety in Bangladesh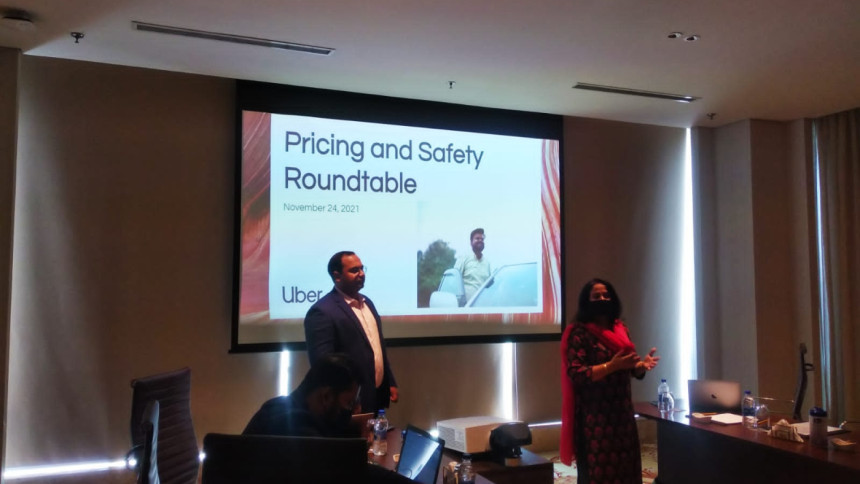 The mobility service provider Uber has expanded the existing safety features of 24x7 Safety Helpline and RideCheck to help make every trip safer.
Riders in Bangladesh will now have extended support during their trip and up to 30 minutes after the trip ends via a 24X7 Safety Helpline.
By tapping on the blue shield icon within the app or dialing +880-9612-8881111 from the registered mobile number, riders will be able to connect with an Uber safety expert anytime to report an urgent but non-emergency issue during a trip, such as reporting misbehaviour by a co-passenger, a dispute with a driver or a break-down.
The average response time for answering an incoming call on the helpline is less than 30 seconds, the company officials said in a press conference in Dhaka yesterday.  
Uber has expanded its tech-enabled safety feature RideCheck that flags certain trip irregularities that may indicate an increased safety risk.
Now, any instance of a route deviation or a midway drop will be detected as an anomaly that will initiate a Ridecheck.
Uber representatives will contact the rider and driver to check on their safety and understand the reason behind the irregularity.
This feature already existed for long, expected stops on a trip in Bangladesh. It marks the first step by Uber to proactively reach out to the users during a trip and offer tools they may need to get help.