Stocks rise for second day running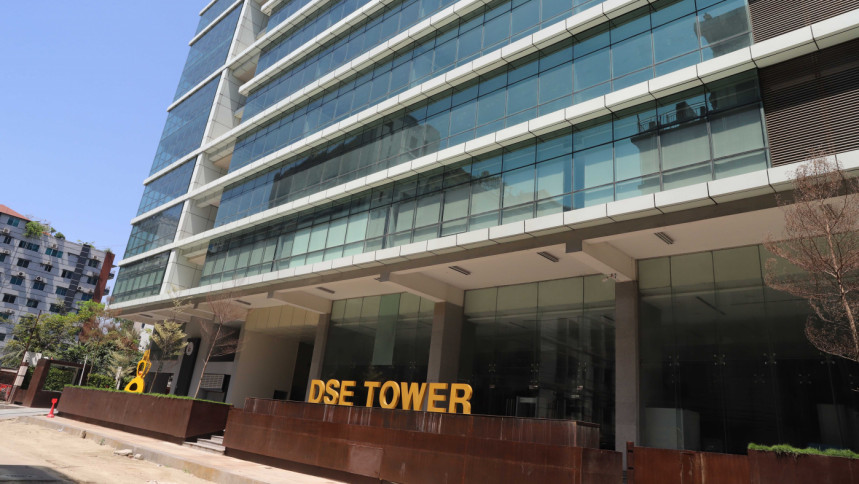 Shares on the Dhaka Stock Exchange (DSE) rose marginally for the second consecutive day today.
The DSEX, the benchmark index of the premier bourse in Bangladesh, closed at 6,342.59, up 22.26 points, or 0.35 per cent.
The DSES Index, which represents the Shariah-based companies, rose 0.35 per cent to 1,385.65, while the DS30 Index, which consists of the blue-chip firms, lost 0.41 per cent to 2,294.58.
Turnover, an important indicator of the market, went up by 16.85 per cent to Tk 818 crore. It was Tk 700 crore on Monday.
Of the securities traded on the day, 199 advanced, 133 retreated and 50 were unchanged.
Shinepukur Ceramics was the most-traded stock, with its shares worth Tk 36.79 crore changing hands. Bangladesh Export Import Company, Fu Wang Food, Bangladesh Finance, Delta Life Insurance, and Bangladesh Shipping Corporation also witnessed sizeable turnover.
Among the individual stocks, Meghna Insurance Company topped the gainers' list, climbing 9.95 per cent. Imam Button Industries, Yeakin Polymer and Khan Brothers PP Woven Bag Industries also rose more than 9 per cent.
Non-bank financial institution IPDC Finance was the worst loser, giving up 2 per cent, the maximum a stock is allowed by the stock market regulator to fall in a single session on the DSE.
Quasem Industries, Savar Refractories, S Alam Cold Rolled Steels, New Line Clothings, Progressive Life Insurance and Janata Insurance Company each lost more than 1.9 per cent.
Shares on the Chittagong Stock Exchange also rose.
The broader CASPI Index ended at 18,663.65 after adding 46.67 points, or 0.25 per cent.
Among the companies that witnessed trade today, 160 went up, 97 went down and 36 did not see any price movement.
Turnover slipped to Tk 60.37 crore from Tk 61.20 crore on Monday.