Only 13 per cent use internet in Bangladesh: Survey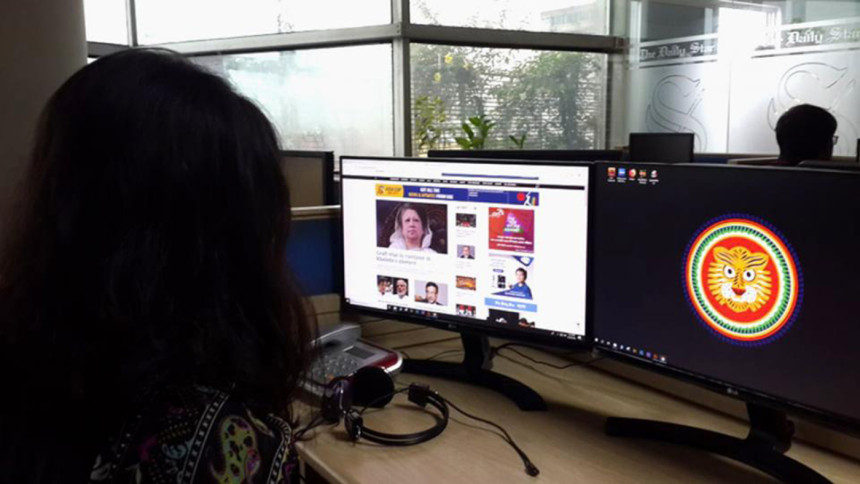 A telecom based regional think-tank said only 13 per cent Bangladeshis are using internet, which is one of the lowest that they have found after surveying 18 countries of this region, according to a report unveiled today here in Dhaka.
In its report, LIRNEasia a Colombo based policy think-tank, also said there is a huge gender disparity in mobile phone use and access to internet in Bangladesh.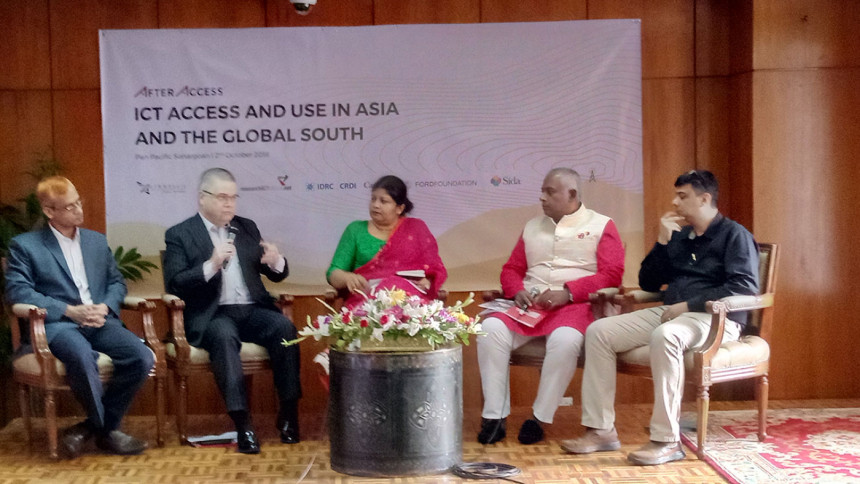 Based on the data of November 2017, where they have interviewed about 2,000 people aged between 15 to 65 years in Bangladesh, both in rural and urban areas, they said 18 per cent of the men and only 7 per cent of women are using internet.
And in rural and urban areas internet use for men and women is 19 per cent and 11 per cent respectively, according to the report.
"Bangladesh has the worst gender gap not only in internet use but for mobile phone use as well as access of mobile phone," said Helani Galpaya, CEO of LIRNEasia in the report unveiling ceremony at Pan Pacific Sonargaon Hotel in Dhaka.
However, according to Bangladesh Telecommunication Regulatory Commission at the end of August said 9.05 crore internet connections are active in the country.
Md Mustafa Kamal, a director general of the telecom regulatory commission said they have a separate definition for internet users and if anyone uses internet even a single time in the last 90 days he or she will be counted as an internet user.
In the event among others, Michael Patrick Foley, chief executive officer of Grameenphone, Mahtab Uddin Ahmed, chief executive officer and managing director of Robi and Abu Saeed Khan, senior policy fellow at LIRNEasia were also present.
In the report LIRNEasia also found the urban-rural divide in mobile ownership, 7 per cent, is among the lowest of all countries surveyed in Asia, Africa and Latin America.
The gender gap in Internet use is highest in Bangladesh since Bangladeshi women are 34 per cent less likely to have their own mobile phones.
Bangladesh, however, has the highest user of mobile banking in all countries surveyed. Twenty-seven per cent of all mobile phone owners said they used mobile financial service.
Less than a quarter of internet users are aware of various kinds of platforms for buying and selling goods and services. Of the few aware, the number that actually uses such platforms is negligible.