Negative image, lack of lab challenges to going global
Bangladeshi exporters say on the concluding day of Anuga fair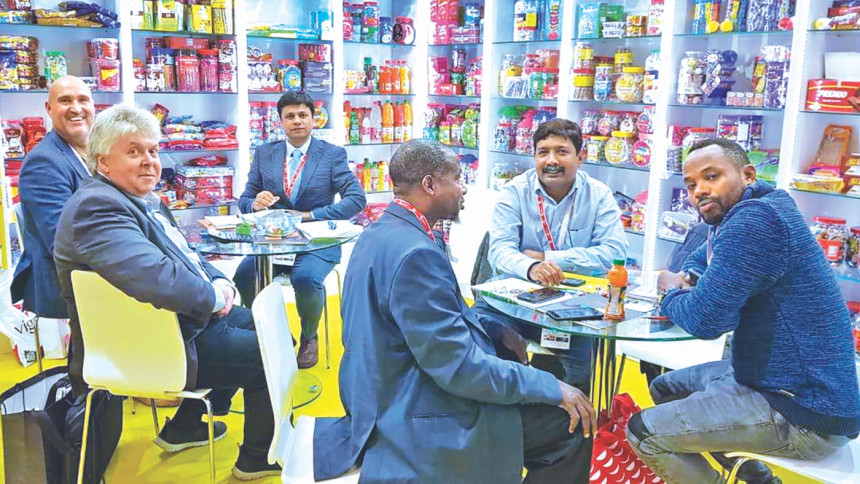 Negative country images and lack of laboratory facilities for checking standards are two major challenges for Bangladeshi food companies to enter global markets.    
"We buy raw materials from the same companies from where the Turkish or Indian companies do. But foreign buyers don't want to give us the prices they offer to other countries," said Tawsiv Ibrahim, managing director for international market at Sajeeb Group.
Talking to this correspondent on the concluding day of Anuga fair for food and beverages in Cologne, Germany, Ibrahim blamed Bangladesh's negative image in the outside world for it.
Mizanur Rahman, chief operating officer for export of Pran-RFL Group, pointed out the poor laboratory facilities as another problem.
"We have to spend a lot of money for checking quality of products from other countries, such as India and European countries. It increases our production costs," said Rahman.
Yet, these two companies got $5.3 million worth of export orders from the Anuga fair. Of it, PRAN alone got $5.2 million.
"There is no alternative to innovation and diversification of products to explore new markets and customers," said Rahman.
There are around a dozen Bangladeshi food companies that exported their products worth $500 million to over 100 countries last fiscal year. Of them, Pran alone did nearly $350 million.