'Ensure simple tax measures to attract FDI'
Analysts say at ICAB-JBCCI roundtable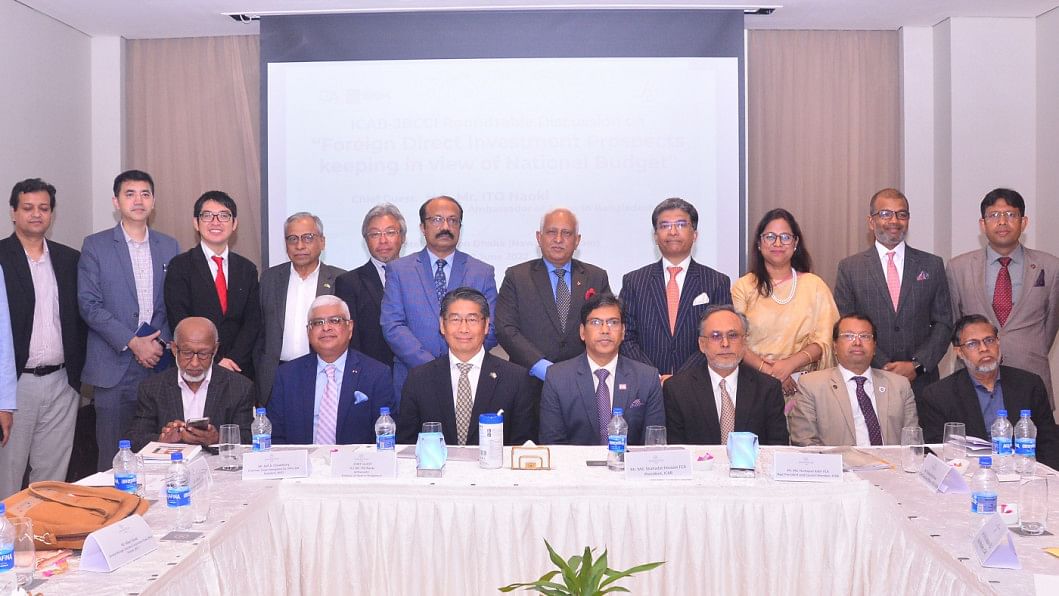 Simplification of tax administration and proper infrastructure development are needed to attract more foreign direct investment (FDI) in Bangladesh, analysts said in a roundtable today.
The Institute of Chartered Accountants of Bangladesh (ICAB) and Japan-Bangladesh Chamber of Commerce and Industry (JBCCI) jointly organised the roundtable at InterContinental Dhaka in the capital.
Addressing the event as the chief guest, Japanese Ambassador Ito Naoki said Bangladesh has set a very a unique example in terms of economic recovery from the Covid-19 pandemic.
"However, the Russia-Ukraine war has again changed the world's economic situation," he said.
Mentioning that all international rules and regulations should be followed, Naoki said foreign companies in Bangladesh need to renew their work permits after every one to three years, which is not realistic.
"It should be made a onetime issue."
The Japanese ambassador went on to say that ICAB and JBCCI will continue collaborating to create a congenial business environment in Bangladesh where foreign investors can enjoy more facilities.
"They (ICAB and JBCCI) will come together with specific proposals to the policymakers and very strategic efforts are needed for this purpose," Naoki added.
ICAB President Md Shahadat Hossain said Japan has been continuously supporting Bangladesh for the nation's successful graduation from its status as a least developed country.
Approximately 320 Japanese companies are currently doing business in Bangladesh and the number is expected to rise in the next few years.
Bangladesh aims to bring $2 billion in FDI in 2022 and $2.5 billion in 2023, and ICAB believes that Japanese entrepreneurs will largely contribute to achieving this target, he added.
JBCCI President Asif A Chowdhury also spoke.