Consumer rights body's oil price monitoring starts tomorrow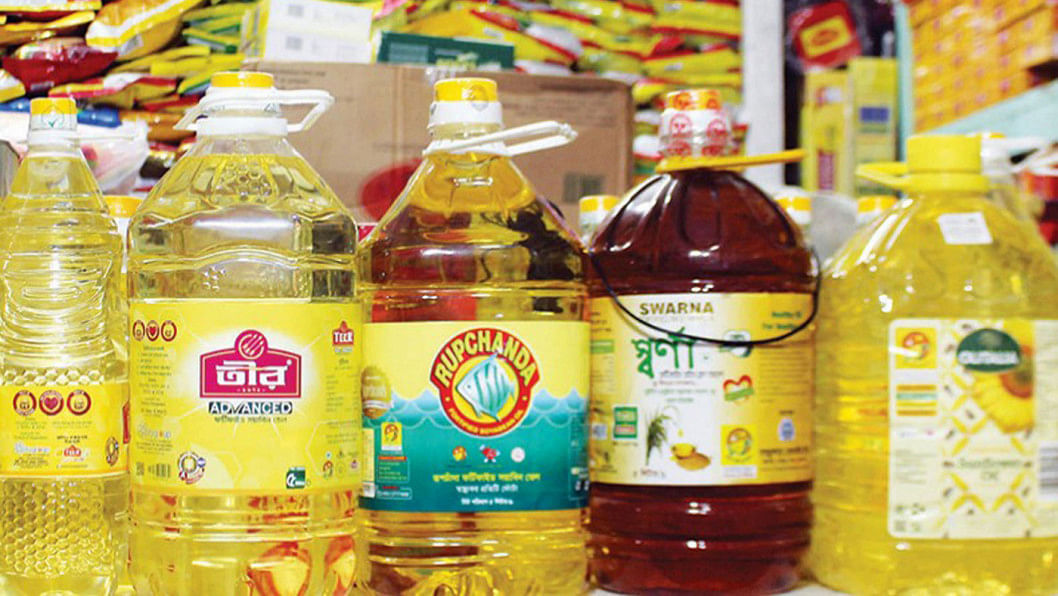 The Directorate of National Consumer Rights Protection (DNCRP) will start monitoring the market from tomorrow to ensure that no trader can sale edible oil at prices higher than the newly reduced rates, which come into effect on July 18.  
The consumer rights body took the decision at the third meeting of the National Market Monitoring Taskforce as a section of traders are still selling the cooking oil at the previous high prices.
Tapan Kanti Ghosh, head of the committee and senior commerce secretary, chaired the meeting held at his office in the secretariat in Dhaka today.
On July 17, the government reduced bottled soybean oil's retail price by Tk 14 a litre. The new price, Tk 185, was supposed to come from July 18.
The price of palm oil was reduced by Tk 6 a litre to Tk 152.
However, the retailers, millers and refiners are yet to follow the new prices of the edible oil and still selling at the previous high prices in the local markets.
"So, we have decided that the officers of the (DNCRP) will vigil the markets so that the retailers, milers and refiners cannot sell edible oil at the previous rates as the prices have already been reduced," Ghosh told The Daily Star over phone after the meeting.
The commerce secretary also said the government may reduce the edible oil prices in the local market substantially soon as the global prices of the cooking oil have reduced significantly.
In the taskforce meeting, the commerce ministry also has decided to write to the National Board of Revenue to reduce duty on import of canola and sunflower oil to increase the diversity of the edible oil in the market, he said.