Chinese eye bigger share in construction machinery market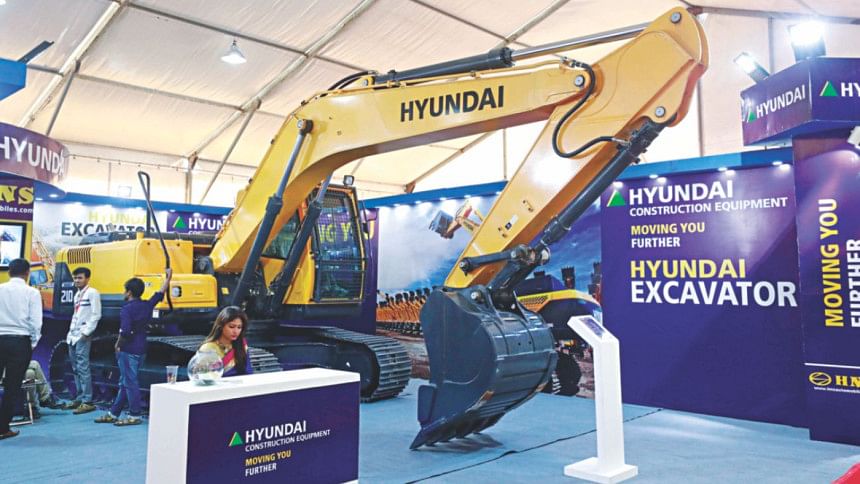 The construction machinery market in Bangladesh is growing steadily given the fast expanding skyline and construction activities.
Last fiscal year, the construction sector grew 16.25 percent to Tk 73,594 crore and the real estate sector 15.14 percent to Tk 61,935 crore, according to the Bangladesh Bureau of Statistics.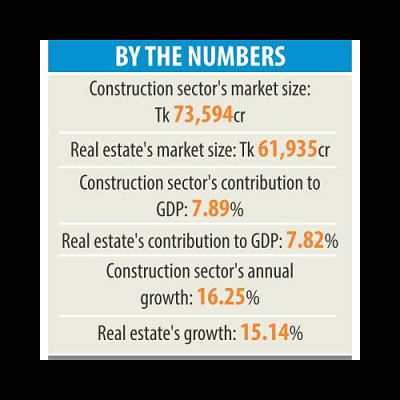 The higher growth is luring Chinese companies to Bangladesh.
"Bangladesh has been growing faster among the Asian nations over the years, and this growth has attracted us," said Rambo Huang, department manager for international sales of Quanzhou City Sanlian Machinery Manufacture (SL Machinery).
Rambo was talking to The Daily Star at the 23rd ConExpo Bangladesh 2018 at the International Convention City, Bashundhara in Dhaka on Thursday.
More than 20 Chinese companies that manufacture construction equipment took part in the exposition and they expressed interest in establishing business relations with Bangladeshi companies.
One of the largest professional construction machinery manufacturers in China, SL Machinery has supplied more than 80 units of cranes and different kinds of construction equipment to large businesses houses in Bangladesh, according to Huang.
Huang sees good business potential for Chinese construction equipment manufacturers as Bangladesh is growing at a steady pace.
Tina Tian, international sales manager of Beijing Vibroflotation Engineering Machinery (BVEM), said she took part in the exposition for the first time but she has a good idea about the construction equipment market of Bangladesh.
She hopes to export her company's products -- which include vibro compaction, top feed stone column, and bottom feed stone column -- to Bangladesh.
"We came to know that Bangladesh is aggressive about building its infrastructure rapidly. For this reason our target is to supply equipment for the infrastructure projects," Tian added. All kinds of construction machinery are used in Bangladesh, said SM Safiullah, senior general manger of Rupayan Housing Estate.
"The private sector of Bangladesh is growing rapidly," said Cola You, manager of Zhejiang Zhenzhong Construction Machinery international trade department, which manufactures electric vibro hammer, hydraulic hammer, drill rig, excavator mounted vibro hammer, walking piling frame and hydraulic piling frame system.
A number of Chinese companies are investing in Bangladesh in infrastructure projects. "This would help us to establish business relations with Bangladesh," You added.
Zhou Lei, director for overseas business at Shanghai Pengpu Machine Building Plant, said his company is looking for local agents in Bangladesh.
The company manufactures bulldozers and exports the products to Africa, Southeast Asia, the Middle East, Latin America and Commonwealth of Independent States.
Chinese construction machinery and equipment manufacturers control 60 percent of the market because of competitive pricing, said Riazul Islam, assistant manager of Beatific Engineering, a construction machinery importer. The rest come from Korea and Japan, he said.
Both the construction and the real estate sectors contribute significantly to the country's economy. In fiscal 2017-18, the construction sector's contribution to the gross domestic product was 7.89 percent and the real estate sector's 7.82 percent, according to BBS.