Banks hike dollar prices for remitters, exporters
Banks will offer Tk 108 for each greenback and they would quote the purchase prices by adding 2.5 per cent incentive given by the government at their exchange houses abroad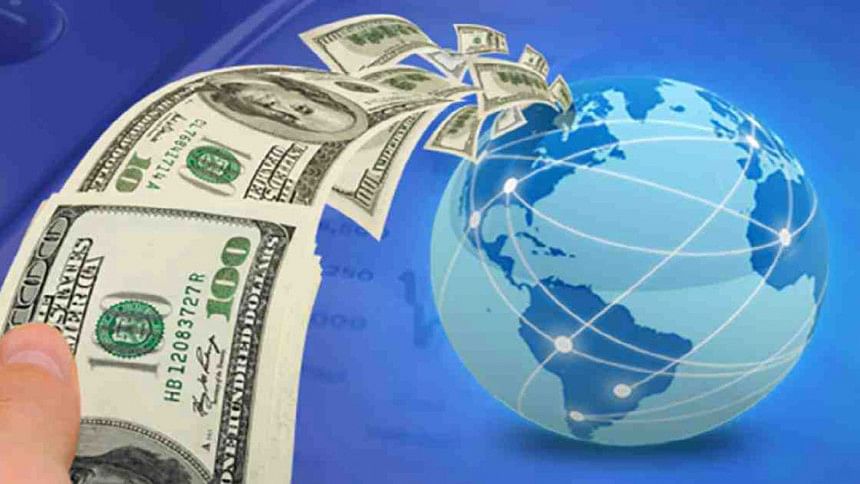 Bankers today decided to pay a total of Tk 110.70 to migrant workers and non-resident Bangladeshis for a US dollar from this week in order to encourage them to send foreign currency through formal channels, according to a meeting.
Banks will offer Tk 108 for each greenback and they would quote the purchase prices by adding 2.5 per cent incentive given by the government at their exchange houses abroad.
Until today, banks officially bought a greenback at Tk 107.
The new rate will be effective from the next working day, said a banker who took part in the meeting of the Association of Bankers Bangladesh, and the Bangladesh Foreign Exchange Dealers' Association.
At the meeting, bankers also decided to increase their purchase prices of the dollar from exporters to Tk 106, up from Tk 105 earlier, to reduce the gap in rates and arrive at a single exchange rate gradually in place of the present multiple exchange rates.
From the beginning of April, banks have been paying Tk 104 for a dollar to exporters.
Banks in September last year decided to offer Tk 107 for a US dollar against remittances sent by Bangladeshi migrants abroad and Tk 99 for the greenback during purchase of the greenback from exporters.