Banks asked to run operations with 50% employees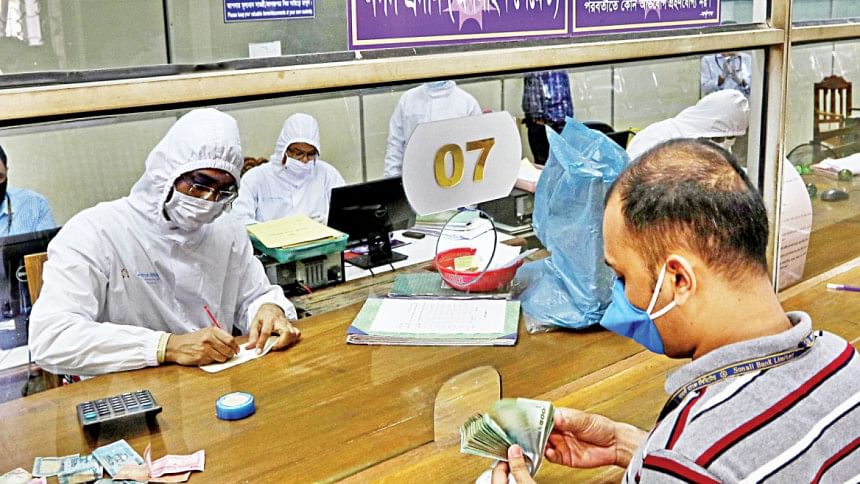 The Bangladesh Bank today asked banks to run their operation with 50 per cent of their employees and introduce alternate duty roster immediately in order to tackle the third wave of the coronavirus pandemic.
The banking regulator, however, said banks could take decision to fix the number of employees as per their requirement to operate the essential banking services.
This means banks are allowed to run their special banking operations by deploying more than 50 per cent employees.
The employees will have to stay at their respective working areas during their absent period from their offices, according to a central bank notice.
On top of that, the can also settle the banking activities through virtual platforms.
Clients will have to wear facemask on a mandatory basis while taking service from banks.
The BB has given the instructions as per the decisions taken by the government.