Bangladesh-Bhutan likely to sign Preferential Trade Agreement soon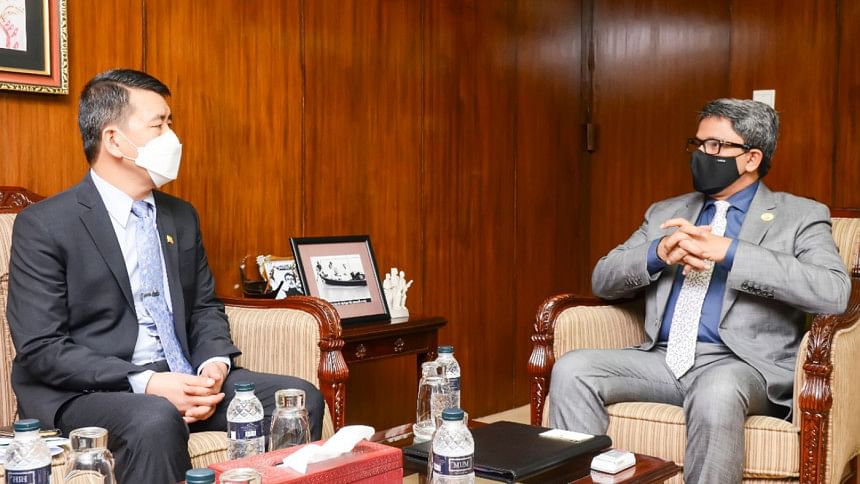 Bangladesh is likely to sign a Preferential Trade Agreement with Bhutan soon as the two countries are eager to boost trade.
State Minister for Foreign Affairs M Shahriar Alam today discussed the Preferential Trade Agreement (PTA) and different trade issues with Bhutanese Ambassador to Bangladesh Rinchen Kuentsyl.
The Bhutanese envoy made a call on the state minister at the foreign ministry today.
They also discussed on ways to improve cooperation on education, health and IT sectors, said a foreign ministry statement.
The Bhutanese ambassador showed interest in State Minister Shahriar Alam's proposal that Bhutan provide technical assistance in setting up a vegetable processing plant in Bangladesh.
They also discussed organising a joint programme to celebrate the 50th anniversary of Bhutan's recognition of Bangladesh's independence.