Magnito Digital wins at Spikes Asia 2017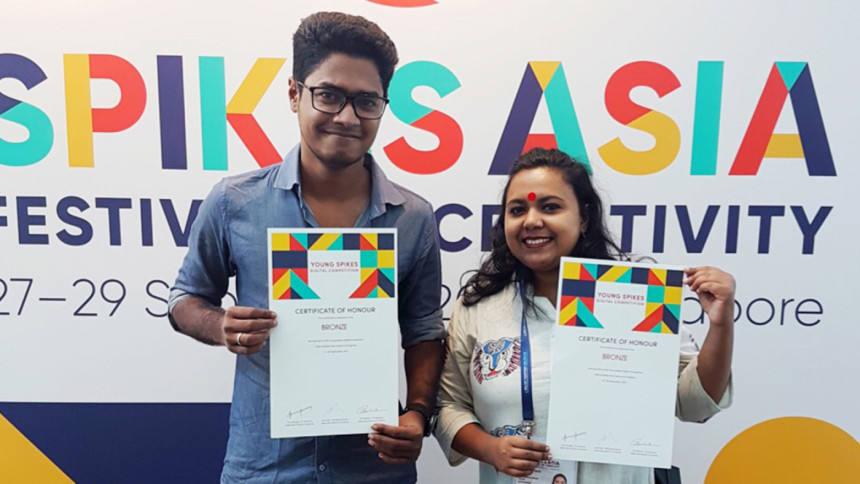 Magnito Digital won bronze and became the first ever Bangladeshi agency to win The Young Spikes Digital Competition at Spikes Asia.
The Bangladeshi company won The Young Spikes Digital Competition, 2017 and was awarded bronze received by Tasnim Noorin Brotee, senior strategic planner and Md Mahmudur Rahman, senior visualiser of Magnito Digital, says a press release published today.
The Young Spikes Digital Competition is a global competition for agency professionals under 30 years of age, which challenges teams to create a digital campaign to solve a problem, based on a real-life brief from a client. Over 10 countries including Australia, Vietnam, Thailand, Sri Lanka and Singapore participated in this year's competition.
The bronze-winning Bangladeshi company had earlier won the 'Young Lions Competitions – Bangladesh 2017', held in Dhaka, organised by Bangladesh Brand Forum in association with The Daily Star and Cannes Lions International Festival of Creativity, the press release also says.