Oil rebounds as markets refocus on supply tightness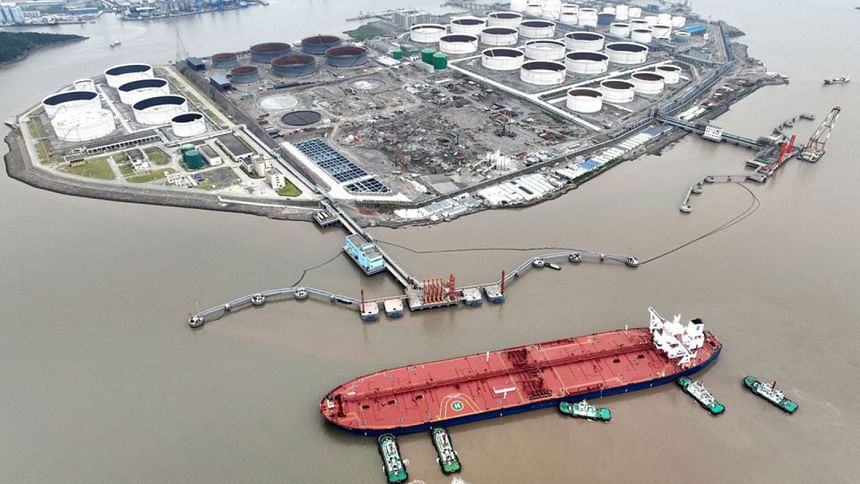 Oil prices rebounded on Thursday as markets turned their attention back to a tighter crude supply outlook for the rest of 2023 with demand set to stay robust through to next year.
Brent crude futures rose 36 cents, or 0.4 percent, to $92.24 a barrel at 0300 GMT. US West Texas Intermediate crude (WTI) climbed 35 cents, or 0.4 percent, to $88.87.
Fears of deficient supplies are underpinning oil prices as producers "adamantly stick to restricted production", said Priyanka Sachdeva, senior market analyst at Phillip Nova.
Saudi Arabia and Russia's extension of oil output cuts to the end of 2023 will mean a substantial market deficit through the fourth quarter, the International Energy Agency (IEA) said on Wednesday, as it largely stuck by its estimates for demand growth this year and next.
The lack of cuts at the start of 2024 would shift the balance to a surplus, the agency said, though it added that stocks will be at uncomfortably low levels.
Elsewhere, the Organization of the Petroleum Exporting Countries (OPEC) on Tuesday retained its forecasts for robust growth in global oil demand in 2023 and 2024.
"The oil market looks decidedly tight over the next two to three quarters as supply constraints persist amid robust demand," said analysts at ANZ Research.
"We expect ongoing geopolitical risks and the uncertain economic backdrop to lead Saudi Arabia to maintaining these production cuts into Q1 2024," they added.
Both benchmarks touched 10-month highs on Wednesday, before data showed a surprise build in US crude and fuel inventories that worried markets about demand.
US crude inventories rose by 4 million barrels last week, confounding analysts' expectations in a Reuters poll for a 1.9 million-barrel drop. Fuel inventories also rose more than expected as refiners stepped up activity.
On the economic front, the latest reading of US inflation bolstered expectations the Federal Reserve will not raise interest rates next week and could extend its pause further, buoying hopes of strong oil demand.
Higher interest rates increase borrowing costs for businesses and consumers, which could slow economic growth and reduce oil demand.