WOMEN IN CMSME
Experts call for enabling environment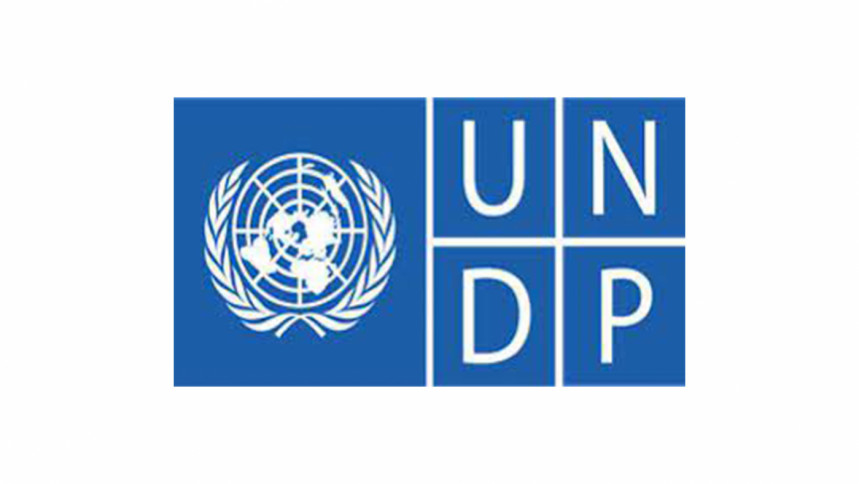 An enabling environment for women entrepreneurs in cottage, micro, small and medium enterprises (CMSMEs) is essential for ensuring sustainable progress in Bangladesh's economic development, according to various experts.
Their comments came yesterday at an event celebrating International Women's Day, jointly organised by the United Nations Development Programme (UNDP), UN Women and UN Capital Development Fund (UNCDF).
The event, which was an initiative of the "WING: Women's Empowerment for Inclusive Growth" project, was held in presence of officials from several financial institutions operating in Bangladesh.
"We must ensure an enabling environment for women who are in CMSMEs if we want to see sustainable progress in the country's economic development," said Sudipto Mukerjee, resident representative of UNDP Bangladesh.
He informed that the WING project is working with the government, financial institutions, and local women to help Bangladesh achieve the Sustainable Development Goals by 2030. "In most cases, women entrepreneurs are not aware of the financial services available, how to access them and how to leverage them for sustaining their business," said Diya Nanda, deputy country representative of UN Women.
So, it is critical to have gender-responsive policies that identify gender-specific needs to work with women in CMSMEs, she added.
Nanda underscored the need to build up the technical capacity of female entrepreneurs, especially on digital tools.
"We need to change the mindset of female entrepreneurs along with bank officials so that they understand the need of proper documentation, keeping transaction records and having a bank account or mobile financial service wallet for access to credit," said Md Jaker Hossain, general manager of the SME and special programmes department of Bangladesh Bank.
Anne Van Leeuwen, an ambassador of the Kingdom of the Netherlands to Bangladesh, was present as chief guest. Leeuwen said his government is interested in a stable and economically strong Bangladesh, where plenty of jobs opportunities are available, high value goods are produced and business opportunities are found everywhere.
"Facilitating access to finance for female entrepreneurs is a win-win for both the businesses and financial institutions," he said.
Besides, encouraging and including half the population, i.e. women, in economic activities can only increase the country's economic potential and expedite the country's journey to a middle-income nation, Leeuwen added.