Garment factories now safer after inspections
Rob Wayss, Accord's executive director, says as they complete two years in Bangladesh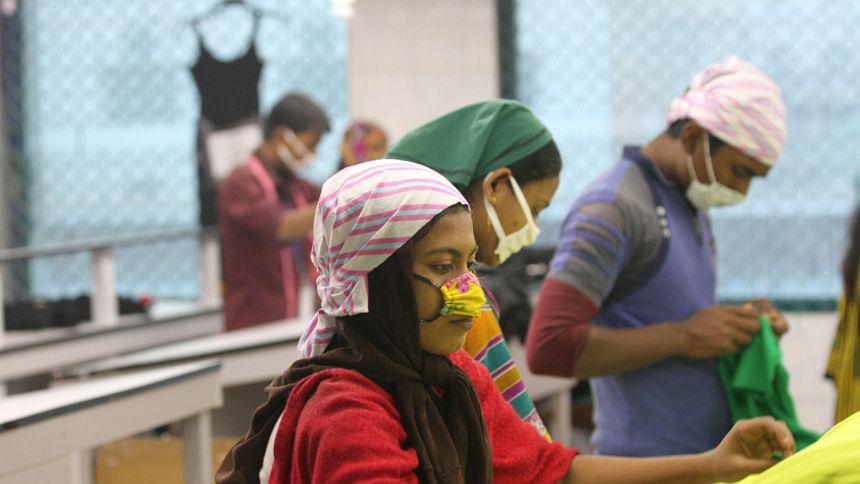 Safety in the garment sector has improved over the last two years as factory owners started implementing the corrective actions plans recommended by the engineers of two foreign inspection agencies -- Accord and Alliance.
"Factories in Bangladesh producing garments for Accord signatory companies have become safer," said Rob Wayss, Accord's executive director for Bangladesh operations.
"Safety hazards identified through our inspections are being remediated and will ultimately be completed. There is a lot of work remaining to do to complete the remediation work but progress has been made and this has made factories safer."
After the Rana Plaza building collapse, nearly 200 retailers and brands, mainly European, formed the Accord on Fire and Building Safety in Bangladesh on May 13, 2013 to ensure workplace safety and improve worker rights in the garment sector.
The engineers of Accord, a legally binding five-year agreement, formally started factory inspections on February 20 last year and completed preliminary inspections in September.
Through two batches of initial inspections -- one in Feb-Sept of 2014 and the other in Jan-April of 2015 -- Accord has inspected 1,286 factories for fire, electrical, and structural issues, Wayss said in an email interview as they completed two years in Bangladesh.  The number does not include the approximately 250 factories producing for both Accord and Alliance brands which the Alliance inspected, he said. 
"For these factories we are not doing initial inspections but are developing CAPs (corrective action plans) and monitoring and verifying remediation based on the findings from the Alliance conducted inspection."
On providing funds to factory owners for remediation, Wayss said, in order to induce factories to comply with upgrade and remediation requirements of the Accord programme, participating brands and retailers will negotiate commercial terms with their suppliers.
He said each signatory company may, at its option, use alternative means to ensure factories have the financial capacity to comply with remediation requirements.
Bilateral discussions take place between factory owners and Accord brands to finalise a financial plan for the remediation, he said.
"In most cases, factory owners are confirming they will fund the remediation costs. In some cases, factory owners are requesting commercial terms and support from Accord brands."
Accord brands have negotiated such support in some cases. These include: commitment to order volumes and long term sourcing; prepayment or accelerated payment of orders, or direct financial support. 
Accord is also working to establish low-interest remediation loans through various international financial institutions.