Foreign investment in stocks trebles
Banks are foreign investors' preferred sector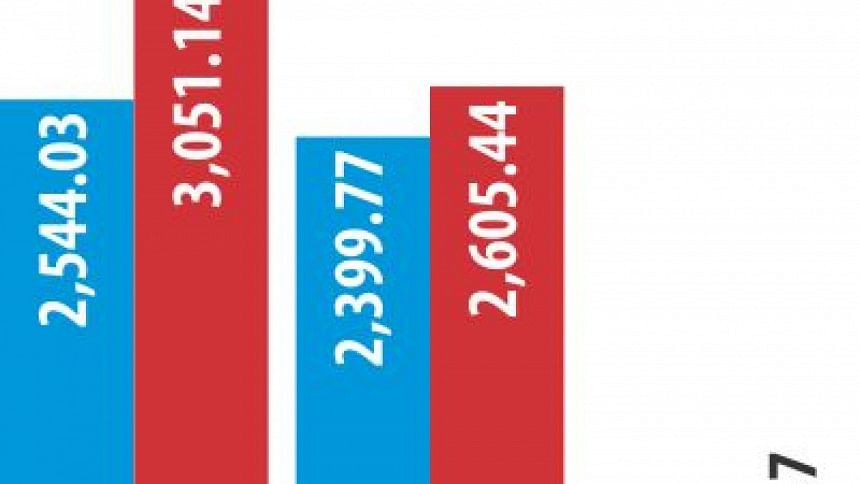 Net foreign investments in the capital market trebled year-on-year in the first eight months of the year as overseas investors were anticipating a positive market scenario.
Foreign investors bought shares worth Tk 3,051.14 crore and sold shares worth Tk 2,605.44 crore to take their net investment for the January-August period to Tk 445.7 crore.
Net investment by foreigners in the first eight months in 2015 stood at Tk 144.26 crore, according to Dhaka Stock Exchange data.
Local investors are hardly making money from stockmarket but foreign investors are doing well as they make investments for the long-term, said Sherief MA Rahman, chief executive officer of Brac-EPL stock brokerage, which provides services to foreign fund managers.
"Foreign investment in our stockmarket is gradually increasing and the trend will continue in the coming days too," he said, adding that the amount would have been higher if they had a pick of good securities.
Rahman went on to call for listing of fundamentally sound companies in the market in future for attracting foreign investors.
Bangladesh stockmarket is a retail-based and also an emerging market, with its currency rate being in a stable position for the last 3-4 years.
"So, we are in a comfortable situation among the frontier markets," Rahman said.
Also known as portfolio investment, foreign investment accounts for around only 1 percent of the DSE's total market capitalisation, which stood at Tk 322,970 crore on the close of yesterday's trading.
Banks are the foreign investors' preferred sector, but non-bank financial institutions, power and energy, pharmaceuticals, multinationals, telecoms and IT also draw their attention. Foreign investors include global investment banks like Morgan Stanley, JPMorgan, Goldman Sachs and BlackRock.
Net foreign investment in 2015 was Tk 185.5 crore, which was a 93 percent increase over the previous year, according to DSE data.