Turnover jumps as stocks close in positive territory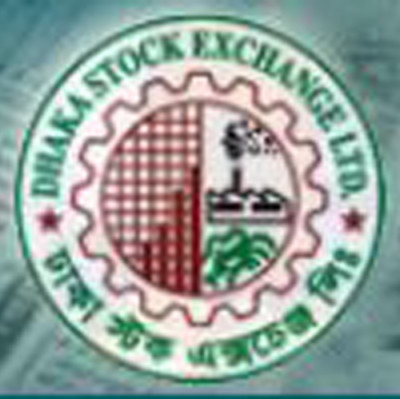 Shares on the Dhaka Stock Exchange (DSE) closed in positive territory yesterday riding on bargain-hunters who showed some buying interest despite persisting macroeconomic uncertainty.  
The DSEX, the benchmark index of the premier bourse in Bangladesh, added 19.24 points, or 0.19 per cent, to end at 6,320.
The stocks on the DSE rebounded as bargain-hunters displayed some buying interest in sector-wise issues at lucrative prices, said International Leasing Securities Ltd in its daily market review.
The DSEX witnessed volatility throughout the session. In the mid-session, the market saw buying spree but it did not sustain. However, the late-hour increased purchase of securities helped the index end the day in the black.
Among the sectors, ceramic, textile and services posted price appreciation, whereas tannery, telecommunications and paper witnessed the highest correction.
The stocks on the DSE rebounded as bargain-hunters displayed some buying interest in sector-wise issues
Investors' activities were mainly focused on the textile sector, which accounted for 18.4 per cent of the day's total turnover, followed by pharmaceuticals.
The DSES Index, which represents the Shariah-based companies, rose 0.14 per cent to 1,380.80, while the DS30 Index, which consists of the blue-chip firms, lost 0.06 per cent to 2,285.21.
Gainers outnumbered losers, with 237 securities advancing, 91 declining and 54 ending without any price movement.
Turnover, one of the key indicators of the market, however, was up nearly 18 per cent to Tk 700 crore from Tk 594 crore on Sunday.
Alltex Industries Ltd was the top gainer, rising 9.91 per cent, followed by Meghna Insurance Company, up 9.73 per cent and Sonargaon Textiles, which went up 7.80 per cent.
Savar Refractories, Prime Textile Spinning Mills, Jute Spinners, and Malek Spinning Mills also rose significantly.
Fortune Shoes was the worst-performing stock on the day, giving up 2 per cent, the maximum a stock is allowed by the stock market regulator to fall in a single session on the DSE.
United Insurance Company, Emerald Oil Industries, Paper Processing & Packaging, Bangladesh Monospool Paper Manufacturing, and IPDC Finance were among the major losers.
Bangladesh Export Import Company was the most-traded stock with its shares worth Tk 46 crore changing hands. Shinepukur Ceramics, Fu Wang Food, Fu-Wang Ceramic Industries, and Salvo Chemical Industry also witnessed significant turnover.
Shares on the Chittagong Stock Exchange advanced as well.
The broader CASPI Index closed 43.72 points, or 0.24 per cent, higher at 18,616.98.
Among the scrips traded at the bourse in the port city, 144 gained, 103 fell, and 43 did not see any price movement.
Turnover nearly trebled to Tk 61.20 crore from Sunday's Tk 21.64 crore.